You are here
Wortel-Kolonie recognised as a UNESCO World Heritage site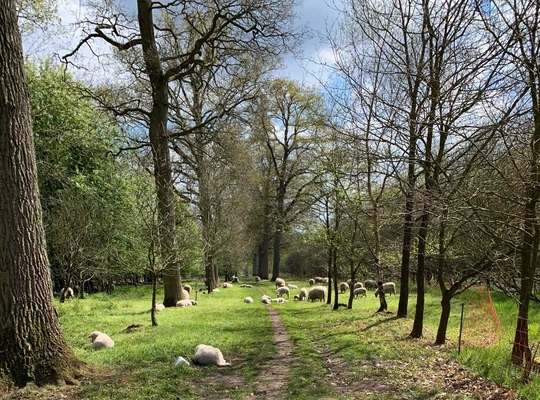 Wortel-Kolonie, part of the Colonies of Benevolence in Belgium and the Netherlands, is being placed on the UNESCO World Heritage List. That decision was made by the World Heritage Committee at an international convention in China. The Committee recognised the Colonies of Benevolence as witnesses to an exceptional, far-reaching and large-scale social experiment to combat poverty. Flemish Heritage Minister Matthias Diependaele is delighted: "Wortel-Kolonie is a showcase for the integration between nature and culture. Collaborations and a shared vision have resulted in a splendid piece of heritage that from now on will also enjoy worldwide recognition."
Kathleen Helsen, a co-chair of the Kempens Landschap organisation and a representative of the province of Antwerp, is very pleased with the news: "We are extremely honoured that Wortel-Kolonie - along with three Dutch colonies - has been recognised as a unique World Heritage Site. Moreover, this is the first cultural landscape in Belgium with such a quality label. The term 'cultural landscape' refers to the intertwining and interplay of man and nature in the landscape. We must make the special story of the vagrants and these beautiful landscapes known to the general public."
The reward for years of effort
Jan De Haes, the other co-chair of Kempens Landschap and a representative of the province of Antwerp, shares the enthusiasm: "The recognition is the icing on the cake of years of transnational and serial efforts and collaboration. Two countries, four provinces, eight local authorities and numerous other partners have built this case from the bottom up. This brings Kempens Landschap into a new phase. One that takes place at a higher level."
From the world's most endangered monuments to World Heritage sites
The landscape and buildings of the Colonies were threatened by vacancy, decay and fragmentation after 1993. In 1997, the areas were even on the list of the 100 "most endangered heritage sites" in the world. Fortunately, it was soon realised that this special heritage could not be lost. Concerned citizens sounded the alarm: in 1997, Kempens Landschap was founded by the province of Antwerp with the support of about 40 municipal authorities.
Since then, this organisation has been committed to preserving, developing and opening up this heritage. From then on, the Colonies have steadily improved: in 1999, the areas were protected as landscape. The landscape and buildings were purchased by various public partners. As a result, the whole remains in community hands, and the Colonies can now be managed from a single vision.
How valuable did you find this article?
Enter your personal score here