You are here
The N-VA requests a strong European defence policy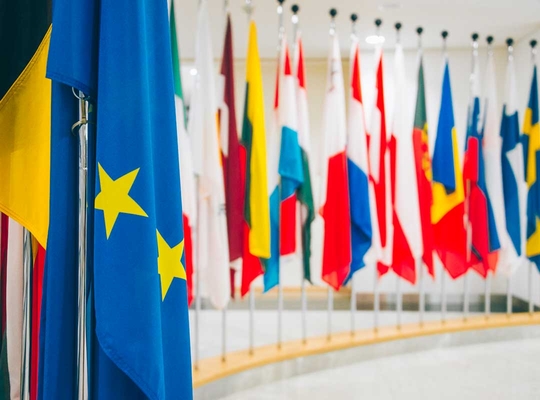 In the European Parliament, the N-VA voted in favour of a resolution for permanent defence cooperation among all European member states. However, fundamental decisions on European defence policy must be supported by all member states.
According to N-VA MEPs Assita Kanko and Geert Bourgeois, we are undeniably moving towards permanent defence cooperation with all European member states. Only in this way can Europe be strong and strategically autonomous. A solid partnership between the EU and NATO on the one hand, and the EU and the UK after Brexit on the other, is imperative in this regard.
A geopolitical commission
When she acceded to her post of Commission President, Ursula von der Leyen launched the concept of a "geopolitical commission", which would strengthen the foreign policy of the EU. "Great," says Assita Kanko. "The world stage is a scenario that gets rewritten every day. In this game, the EU has to be able to defend the interests of its citizens, promote its values through its foreign policy and keep its future in its own hands. This benefits all member states, not least strongly foreign-oriented and export-oriented Flanders."
Unanimity on deployment of troops
In the conference about the future of the EU, there needs to be a debate about a qualified majority in fundamental decisions on common foreign and security policy. These fundamental decisions can involve the deployment of combat troops, and these decisions must be taken unanimously, Geert Bourgeois says.
Autonomous decisions
The N-VA does, however, think that member states must be free to make their own decisions. "The resolution clearly indicates that member states can continue to determine their own security and defence policy, and this is indeed a question of the democracy of member states and federated entities," says Geert Bourgeois.
Against Jihadist violence
The N-VA itself proposed a number of amendments to the resolution. For example, Assita Kanko requested that action be taken against Jihadist violence in Burkina Faso and is focusing on the whole Sahel region. That amendment was approved. "It's a powder keg. If it explodes, the consequences will also be felt in Europe. In that case we will be confronted with a huge asylum crisis," Assita Kanko warns.
How valuable did you find this article?
Enter your personal score here