You are here
N-VA wants a bazooka of EUR 70 billion to preserve the economy and prosperity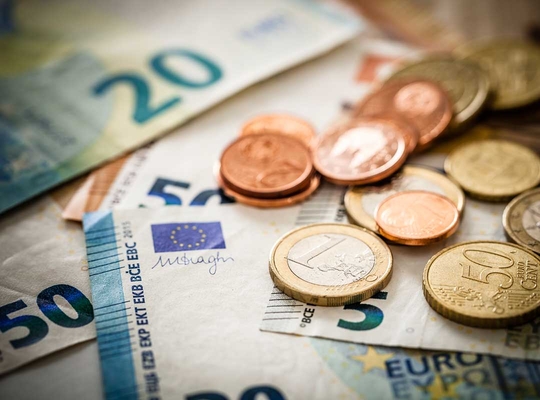 "We have to use a bazooka to safeguard our economy and our welfare." The N-VA is requesting an emergency plan of EUR 70 billion, 40 billion of which will be set up in a guarantee fund. It also regrets the lack of broad-based leadership to cope with the corona crisis.
The House of Representatives voted on a new bracket of provisional twelfths this afternoon. In any crisis management, care must be taken to ensure that people are provided with security and that things keep running. At the same time, action needs to be taken with appropriate policy measures. "By voting for this budget, we are doing both", the N-VA says. "We are guaranteeing that there is a sufficient budget for medical care, hospitals, surgical masks and the purchase of additional ventilators. We are also providing assurance that pensions and other benefits will be paid. That there is money for the police, for justice and security and so on."
Supporting companies
However, more will be needed, adds MEP and former Finance Minister Johan Van Overtveldt. "The N-VA wants a EUR 70 billion emergency plan, of which EUR 40 billion would be a guarantee mechanism. This guarantee fund must be used to support companies which, due to circumstances, have less easy access to credit, for example because their profitability is somewhat weaker and/or their balance sheet structure is less solid. I am thinking of fast-growing companies, companies undergoing restructuring and companies that have recently made major investments."
Lack of leadership
During the debate, the N-VA pointed out that Belgian crisis management unfortunately faces an additional problem: a lack of broad-based leadership. "In a crisis, leadership must be quite undisputed. That is currently not the case. There are powers at work in this country that are exploiting this crisis, using underhand tactics to form a government that has no support in Flanders. As a result, the Belgian Government lacks legitimacy. Establishing that is not a political game, but it goes right to the essence of any crisis management. If you want to be seen as believable in an emergency situation, you must be credible."
How valuable did you find this article?
Enter your personal score here