You are here
Flanders wants improved animal welfare during animal transport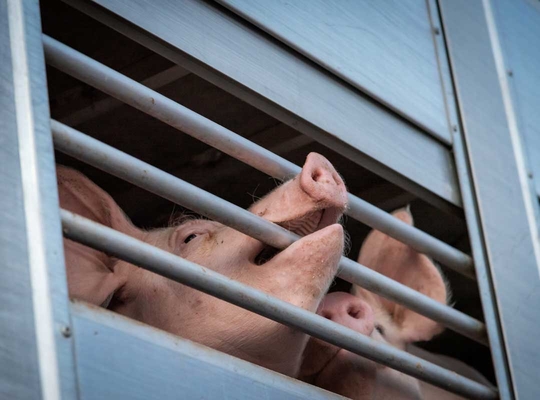 Together with Denmark, Germany, the Netherlands and Sweden, Flanders is also working at the European level to improve the welfare of animals during their transport. We are informed of this by Flemish Minister of Animal Welfare Ben Weyts. The competent ministers of these countries are joining forces to this end and are reaching a common position through a Position Paper addressed to the European Commission. "We have the plain and simple duty to prevent avoidable animal suffering," says Flemish Minister of Animal Welfare Ben Weyts. "We also need better European regulations on this issue."
Millions of animals are transported every day in the European Union. Transporting animals often leads to unnecessary animal suffering. With the establishment of an inquiry committee in the European Parliament, a first step has already been taken towards putting this issue on the European agenda. Together with like-minded countries, Flanders is now going one step further to raise the issue of animal welfare during animal transport in Europe.
Together with Denmark, Germany, the Netherlands and Sweden, Flanders is thus presenting a "Position Paper" addressed to the European Commission. In their paper, these like-minded countries are calling for better European regulations when it comes to the transport of animals, which must also be raised at the European level through the free movement of goods and people in Europe. For example, the paper argues for a limitation of the travel time for animals intended for slaughter, among other things. Concerning export to third countries, the Position Paper calls for a ban on long distances by road or water. In addition, the signatory countries are calling for a clarification of standing height in livestock vehicles. The temperature range between which animals can be transported must also be reviewed. A review is requested for each individual animal species in this respect.
"Since Flanders became responsible for animal welfare in 2014, the welfare of our animals has been high on the Flemish agenda," Ben Weyts says. "Together with like-minded countries, we now also want to take the lead in advocating for improved animal welfare at the European level."
How valuable did you find this article?
Enter your personal score here