You are here
China blacklists European Parliament human rights committee: Assita Kanko reacts with shock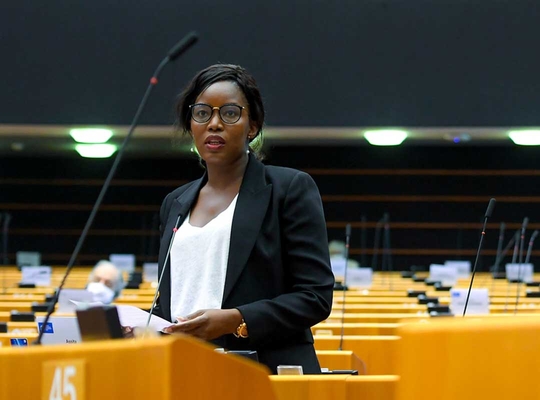 China has imposed sanctions on individuals and institutions in the European Union. Not only individual MEPs, but also the European Parliament's Subcommittee on Human Rights as a whole, are on this blacklist. "This is very serious and must go on the already long list of existing concerns the parliament has regarding future agreements with China," says Assita Kanko, herself a member of that Human Rights Subcommittee. China took the measures after the European Council imposed sanctions on individuals guilty of serious human rights violations in Hong Kong and in China's Xinjiang region.
No respect for the EU
China has no respect for the EU at all, Assita Kanko concludes. "It is time for a strategic analysis of our relationship with this country. The Chinese Dragon cannot be tamed, but neither can we. The EU must realise that otherwise, in that way we will be showing the world how we like to be treated."
MEP Assita Kanko reacts with shock to the Chinese manoeuvre. "As a member of the Human Rights Subcommittee, I stand in solidarity with my colleagues who were personally sanctioned by the Chinese government. Apparently, defending human rights, free speech and the rule of law is a crime that deserves punishment according to China."
China unwilling to follow international rules
The European Union, High Representative Josep Borrell and the leaders of EU institutions must strongly condemn these measures, Assita Kanko believes. This escalation by the Chinese government confirms that they will not be willing to follow international rules. Western principles of transparency, human rights and free speech are met with disinformation, oppression and denial.
Strategic analysis is needed
Assita Kanko said that the EU was right to impose sanctions on China on Monday for the obvious human rights violations against the Uyghurs and in Hong Kong. Faced with its responsibility, the Chinese government responded with disdain and aggression. "The EU must urgently undertake a full strategic analysis of our economic weaknesses and security risks. We must diversify our interests and investments so that our economic future is less tied to China's as it drifts further and further away from international standards," Assita Kanko concludes.
How valuable did you find this article?
Enter your personal score here