You are here
Assita Kanko wants an investigation into and measures against increasing violence against police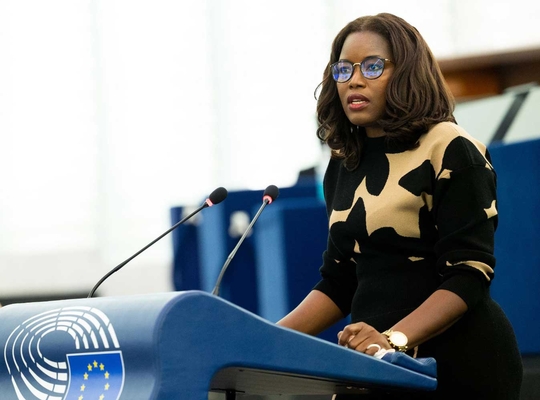 MEP Assita Kanko organised a meeting in the European Parliament today with representatives of police organisations from various European countries on violence against police officers. Kanko wants more investigation into this at the European level. "Police officers must have a voice in Europe."
At the meeting, MEPs heard testimonies of violence against police officers. They heard about the lack of recognition and investigation. And they heard about the need to develop better policies. Kanko: "Violence against police officers seems to be increasing in many European countries. It is clear that there is completely inadequate support for police officers. The first step now is more investigation. And we must reflect on what European Member States can learn from each other. I will ask the European Commission questions about this."
Testimonies of extreme violence
On the International Day of Remembrance for Fallen Police Officers, representatives of police unions came to the European Parliament at the invitation of Assita Kanko. Kanko organised the meeting together with Lena Düpont and Jeroen Lenaers, MEPs from Germany and the Netherlands. They heard testimonies from Belgian and Portuguese police officers who were victims of extreme violence during the course of their profession. They were given a presentation about what is known and particularly what knowledge is lacking. There were also contributions from local and national police organisations and Europol.
Continued attention to problems
Commenting on the meeting, Assita Kanko said: "There is a lot to get to work on. I will ask the European Commission to allocate money from the EU's Internal Security Fund to investigate violence against the police. It must become clear what the risk factors are, which preventive measures work and how we can best support police officers in their work. I will also ask the Commission to organise an exchange of experience and policy with Europol and CEPOL. Together with my colleagues, I will continue to draw attention to this issue in the European Parliament and ensure that police officers have a voice in Europe."
How valuable did you find this article?
Enter your personal score here