You are here
Assita Kanko hopes for Hungarian reversal after European finger-pointing: "Orban must reverse the anti-LGBT+ law"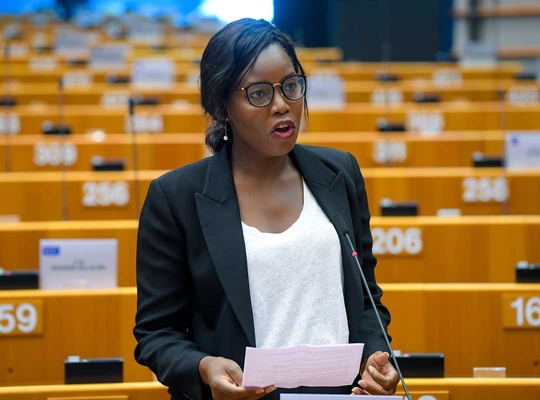 "Von der Leyen's stern tone is no exaggeration, but Orban's terrible 'anti-gay' law is." MEP Assita Kanko hopes that Hungarian President Viktor Orban will be prompted by Europe's condemnation to reverse his anti-LGBT+ law. The N-VA delegation will certainly vote on Wednesday in favour of the European Parliament resolution to put maximum pressure on Hungary.
All children must be able to be who they are
"How can you continue to insist that you stand up for gay rights or support self-determination if you are not strict with Orban? As the EU, it is important to defend gay rights unequivocally. Anyone who undermines such basic values makes it easier for Islamists, for example, to question our Western values. That is particularly harmful," Assita Kanko says.
MEP Assita Kanko says it is heartbreaking how LGBT+ people are emotionally oppressed or neglected. "Our children need to grow up in a world where everyone can be themselves and it doesn't matter who you are in love with."
LGBT+ people are not second-class citizens
According to Assita Kanko, Orban himself benefits from staying in the EU and she hopes he will use the condemnation to do what is necessary. "Any country wanting to be a member of the European Union must also respect the norms and values of the EU. LGBT+ people are not second-class citizens. There was a time when Hungary enchanted all of Europe with the piano sounds of Franz Liszt, now we are getting the dissonant voice of Orban and his supporters, and it hurts the ears."
Stern finger-pointing alone is not the end of the matter for MEP Assita Kanko. "On the one hand, I see colleagues walking around here triumphantly anticipating the stern condemnation of Orban's Hungary in Wednesday's votes. But we still have a way to go. I will be happy when Orban folds and human rights triumph."
Clearly define European values
"Of course, we would ideally like to keep Hungarians within the EU, but there are some values that they must then endorse. If we as the EU cannot clearly define those values, it will also be much more difficult to communicate them to newcomers, for example. It is therefore in all of our interests that we do that," Assita Kanko concludes.
How valuable did you find this article?
Enter your personal score here