You are here
Vivaldi Government funnelling even more money towards asylum reception facilities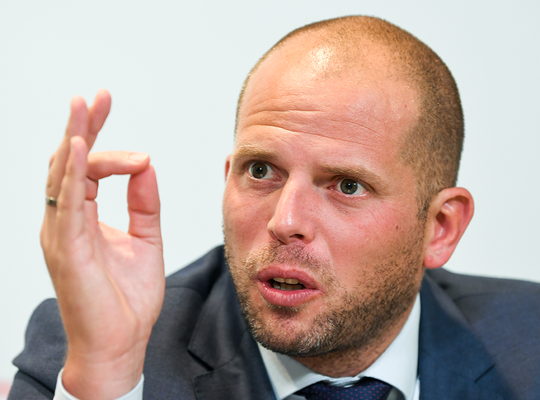 During budget discussions in the House, Theo Francken (N-VA) noted that the De Croo government is funnelling even more money towards asylum reception facilities, with a federal budget that is already in the red by EUR 15.5 billion.
The budget for asylum reception facilities amounts to EUR 423 million for 2022, which is included in the regular budgets. However, that astronomical amount is only part of the budget. And what do we find out now? In addition, another EUR 104 million has been tucked away in the interdepartmental provision. That additional budget is actually entirely for asylum reception facilities. The Court of Audit is highly critical of this.
Taking in the whole world
"Due to the coronavirus pandemic, there are fewer international migratory movements. Nevertheless, things are going completely wrong in Belgium. The asylum crisis has meant that people have had to sleep on the streets for months now. Because of Belgium's welcoming policy, the situation is getting out of hand. The asylum budget is increasing to EUR 527 million, an increase of 23% compared to EUR 427 million in the record year of 2021. It seems it is never enough. Minister Mahdi and his colleagues want to accommodate the whole world. The Flemish people voted in favour of the right, but are getting a left-wing asylum policy. Where is the logic?", asks Theo Francken, who is once again putting his ten-point action plan against the asylum crisis on the table as an alternative.
Bankrupt asylum policy
"It's about time to tighten up our family reunification laws. Put a temporary stop to family reunification for persons with subsidiary protection and introduce quotas. In addition, finally start with substantial dissuasion and introduce the Australian model. Lukashenko's blackmail practices show that our asylum model is bankrupt. It is either an open asylum border and blackmail or pushbacks and a real fight against illegal human smuggling. What will it be?" Theo Francken asks.
How valuable did you find this article?
Enter your personal score here