You are here
V-day 'Prosperity through confederalism': Tackling our own problems with our own solutions and our own money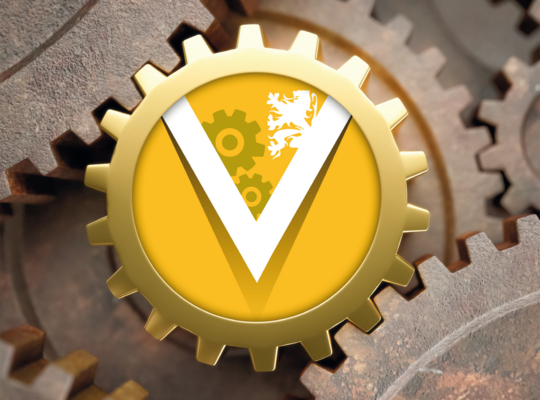 Tackling our own problems with our own solutions and our own money That is essentially the Confederalism If we want to make structural changes, then we have to change the structures. Confederalism is the structural change that this country needs. The basic principle of confederalism is that Flanders and Wallonia are the owners of all powers. They exercise these themselves, but can also make decisions together and manage certain powers together at the confederal level, in both of their interests. This completely reverses the logic. Instead of transferring federal powers to Flanders and Wallonia, these powers can be transferred to the confederal level. Forced cooperation is replaced by voluntary cooperation. Must becomes will. Dismantling from above becomes building up from below. Confederalism is therefore deciding together on what we want to do together. confederalism about which the N-VA organised its first of four V-days on Saturday. Jan Jambon, Ben Weyts, Sander Loones and Matthias Diependaele unveiled the N-VA vision on confederalism for a packed Zuiderkroon in Antwerp. N-VA chairman Bart De Wever garnered the final applause with his closing speech.
Democratic deficit
The V-day 'Prosperity through confederalism' started with a first. For the first time in the history of the N-VA, an election campaign was launched by a candidate prime minister. Jan Jambon outlined the unexpected course that the N-VA has taken in recent years: from a state-threatening party to a government party that is also gaining increasing respect in French-speaking Belgium. "Much has changed in those four years, but our analysis of how this country works, our community analysis, has not changed," said Jan Jambon, now an experienced expert in the workings of Belgian power. According to Jambon, people in the south of the country are also starting to understand more and more, especially now that the French speakers under Michel I were given a centre-right policy for which they had not voted. "We are the only ones with a plan to eliminate this democratic deficit, not only in Flanders, but in both of the democracies belonging to this country. That plan is called confederalism," said Jan Jambon.
The federal sperm whale
After a short film in which Brussels party leader Cieltje Van Achter explained the dramatic situation in our capital city, Ben Weyts made the surrealistic expressions of the worn-out Belgian federation concrete with some hallucinatory examples. "A sperm whale in the sea is federal authority, a sperm whale on the beach is Flemish," joked Ben Weyts, who had already dared to 'admit' before a crowded room that the PS was quite right that it is unfair that Wallonia had to undergo Flemish policy. However, that is what we are facing in Belgium from now on: a region that is federally dominated by the others, with all the frustration that this entails. In other words, the Belgian block is as detrimental and undemocratic for the French speakers as it is for the Flemish. Perhaps even more so for the French speakers, because their problems are greater than those in prosperous Flanders, which means that they benefit even more than we do from their own guaranteed, tailor-made policy, Ben Weyts argued. In addition, the Flemish party leader in Flemish Brabant used concrete examples to show that the community framework was never completely on ice, as evidenced by the number of pending conflicts of interest and complaints before the Council of State. Ben Weyts' conclusion was therefore as clear as it was inevitable: "Belgian federalism is bankrupt, in every sense of that word. This country has to change. Only then can we safeguard the prosperity and well-being of the Flemish people."
'Flamingant' as a nickname
Sander Loones and Matthias Diependaele concretised the N-VA's confederal plans. Based on events and statements in recent years, they suggested to the audience that they should consider the alternative of the N-VA not having been in the federal government. They gave Joëlle Milquet instead of Jan Jambon as Minister of the Interior after the attacks of 22 March 2016 as an example. "Would you have had as much confidence then?" Most of the time in their presentation was of course about the form that the Belgian confederation adopts in the vision of the N-VA. In this confederation, the two federated states of Flanders and Wallonia become the holders of all powers. In some domains, Flanders and Wallonia can agree to work together, "not because they have to, but because they want it that way. Our confederalism is a positive story in which Flanders and Wallonia opt for sensible cooperation." A striking feature of the N-VA plan is the extensive powers for Brussels and the preservation of an admittedly dwindling solidarity with Wallonia. Matthias Diependaele and Sander Loones concluded their speech with an appeal to all those present to spread the idea of confederalism in their surroundings. "Flamingant was once a swearword, then it became a nickname. Today it is a quality brand, with our Flemish lion as a quality label. Let us convince more Flemish people to carry that quality label, which bears the title 'Flanders', with pride, openness and daring."
Fortress Flanders
N-VA chairman Bart De Wever had the last word. He started with a word of praise for the climate truants, whom he praised for their courage to engage passionately for their conviction. He wished the Flemish the same courage, because "in French-speaking Belgium, there is a very lively 67-year-old ready to take over the helm again. Elio." Not one bad word about Di Rupo from chairman De Wever, but that his ambitions amount to the eradication of the N-VA work of the past years is reason enough to stay sharp, Bart De Wever warned. "So friends, it will be up to us to defend fortress Flanders. With all our might, and with everything we have. The only check on the PS policy and the left backlash is a vote for the N-VA. I'm counting on you to counter the fear-mongering of the traditional parties and convince as many people as possible to make the N-VA strong." His message could not be clearer. The 800 N-VA members present were in complete agreement with the solution, which was also the conclusion of a well-received and successful first V-day: "It is high time for confederalism."
How valuable did you find this article?
Enter your personal score here