You are here
Tough EU announcements cannot disguise naive vaccine negotiations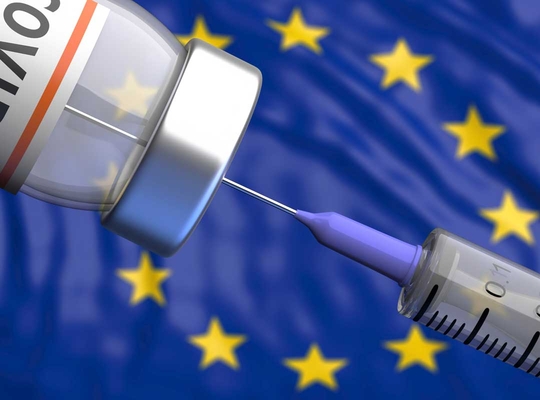 "Tough announcements about export restrictions from the EU to the UK will not improve the dent in the image of the negotiators of the European Commission and our federal government in the coronavirus vaccine procurement strategy, nor will they bring additional vaccines to our country," argues MP Kathleen Depoorter after having seen the unfiltered contract the pharmaceutical giant entered into with the European Commission and with Great Britain. "It really is time for the federal government to admit their responsibility for this blunder."
The Wilmès government decided at the time to participate in the European procurement procedure for COVID-19 vaccines. Current Prime Minister De Croo has been following the same path since taking office. Together with the current Minister of Public Health, Frank Vandenbroucke, the Prime Minister praised the European Commission's approach.
Watching the sluggish vaccination campaign
Since the summer, MP Kathleen Depoorter has been pointing out to the federal government that our country had very little impact in drawing up contracts. The FAMHP, the Federal Agency for Medicines and Health Products, was in fact only at the table with the European Commission in the second line, after the deal had been concluded. "The problem is not the fact that our country went with Europe, but the passive attitude that the government took throughout the process," Kathleen Depoorter says. "The federal ministers have absolutely failed to show any leadership and foresight. We could have gone through the contracts before the confidential passages were redacted, but now that we have been able to read the full text, we are strengthened in our conviction that the policy has failed. This has unfortunately resulted in our population having to watch a sluggish vaccination campaign with no choice but to wait patiently."
Nonchalance or incompetence?
The conclusion is that these were naive negotiations without legal precision. Kathleen Depoorter finds this incomprehensible for an organisation such as the EU that has so much legal expertise at its disposal. "I also keep asking myself who in our country has examined this contract legally and whether the government was aware of the pitfalls. Was it nonchalance or incompetence? The focus was also far too much on the low price rather than on supply and stock, while the cost price of delayed vaccinations will be many times higher. Not to mention the human suffering. The federal government should definitely have taken more of a lead in this matter, as the purchase of vaccines is one of the most important steps in the exit plan," Kathleen Depoorter concludes.
How valuable did you find this article?
Enter your personal score here