You are here
The weak approach to the illegal transmigration issue exacts its revenge; an action plan is urgently needed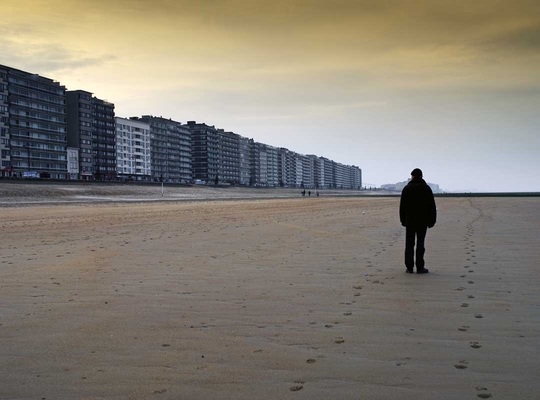 Last week, some 50 illegal transit migrants of mainly Vietnamese nationality were found off the coast of Oostduinkerke. This week, there were another 80 or so in the dunes and at sea. "We have been warning about this life-threatening situation for months, yet the government continues to ignore it. We are not going to wait until there are more deaths, are we?" ask MPs Maaike De Vreese, Yoleen Van Camp, Darya Safai and Theo Francken.
"We have been asking for a detailed action plan that transcends all levels for a long time. That has not yet happened. On the contrary, our dissuasive bills, such as making it a criminal offence to climb into lorries, are being voted down. Diplomatic contacts with the partner countries involved, France and Great Britain, must also be intensified," Flemish MP Maaike De Vreese says.
Mahdi's 180-degree turn
MP Yoleen Van Camp explains. "After eight months of communicating that he will no longer detain illegal transit migrants because there is no point anyway, Secretary of State Mahdi is now taking a 180-degree turn. In a remarkable joint communication with ministers Verlinden and Van Quickenborne yesterday, he suddenly announced that he would provide 'extra places' in the closed centres after all. Has incarceration suddenly become useful? What a painful story."
The path of least resistance
"The vast majority of these illegal transit migrants are left alone. Smugglers take the path of least resistance. We are now paying in cash for the laissez-faire approach of Mahdi and his supporters. Belgium is in demand again," MP Darya Safai says.
No agreement on additional places
"In October, Secretary of State Mahdi announced that there were two new closed centres for illegal immigrants. Colleague Mathieu Michel, in charge of the Buildings Authority, had a different view, because he stated that they will not be opened until 2024. This is the end of May, and there is not even a political agreement on additional places yet. The Master Plan for Closed Centres is on hold. We are losing valuable time, and each imposed deadline keeps shifting. Unacceptable," MP Theo Francken says.
Alarms go off, but procrastination continues
"It is incomprehensible that there is still no liaison officer between the various services to tackle this issue. The alarms caused by the repeated discovery of large groups of illegal transit migrants have already been sounded several times, and we have pointed this out on each occasion. But they continue to procrastinate," Maaike De Vreese states.
Don't let smuggling pay off; choose the Australian model
"So much uncertainty, so many questions about the inaction of this Vivaldi government. We therefore demand clear answers and a clear plan of action. And now, finally, opt for the Australian approach to illegal migration. Make sure that smuggling does not pay off, whether it is in our North Sea or in the Mediterranean," Theo Francken says.
How valuable did you find this article?
Enter your personal score here