You are here
The Valhalla of junkies: Brussels ignores federal drug law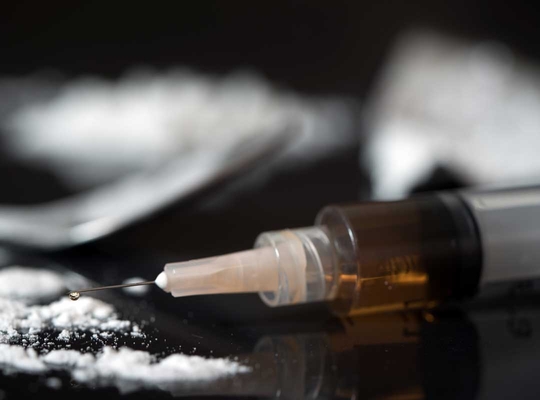 The city of Brussels wants to open an injection site for drug users by the end of this year, even if this is in violation of the federal drug law. "Our capital apparently wants to put itself on the map as the Valhalla for junkies. Truly saddening," responds Brussels MP Mathias Vanden Borre.
The N-VA of course voted against the plans. "The injection site itself violates the federal drug law, which states that facilitating drug use or inciting drug use by providing a place for it or by any other means is punishable," Mathias Vanden Borre explains. According to the Brussels MP, there is the risk that users could die or suffer damage to their health after drug use in an injection site. "That could lead to claims for damages by the users or their next of kin. Moreover, there is no obligation whatsoever in the Brussels injection site to undergo medical treatment with a view to drug addiction treatment."
Half of the Brussels Vijfhoek district will become a tolerance zone
The Brussels city council has approved a cooperation agreement to define the activities in and around the injection site. For example, the agreement mentions an "analysis zone" with a radius of 500 metres. Mathias Vanden Borre thinks this is misleading. In fact, this is a tolerance zone. This is because the public prosecutor will not prosecute "facilitating the use of narcotics by others" and "the simple possession of narcotics" in this zone. This is a large area that goes from the Zuidstation to Anneessensplein and Kuregem to Vossenplein, where drug possession will therefore be tolerated if a person wants to consume it in the injection site."
Furthermore, there is an "impact zone" with a radius of one kilometre where street workers are to lure drug users to the injection site to inject their drugs. "A possible consequence of the agreement is that here, too, the police will intervene less, thus turning half of the Vijfhoek into a de facto tolerance zone for drugs," Mathias Vanden Borre says.
No attention at all to prevention and withdrawal
Even before the summer, an ordinance was rushed through the Brussels parliament to circumvent the drug law, Vanden Borre notes. "But I believe that it is in violation of federal law. For example, there is no agreement from the Minister of Justice or the Minister of Public Health that makes it clear that what Brussels is organising is also legally acceptable. The conditions of the drug law are also not being met as there is no consideration whatsoever for prevention and withdrawal therapy. This is truly saddening, because we know that there is still a great deal to be gained here. The social acceptance of drugs is particularly high in Brussels, where the left-wing parties are pursuing a street culture. This injection site is another signal that drugs are in fact OK and can be used quite safely. Unfortunately, the reality is different."
Fear of a pull factor for junkies and dealers
We must ask ourselves fundamental questions about the approach to drugs in Brussels, Mathias Vanden Borre says. "Surely a de facto tolerance zone for drugs in the middle of one of the poorest districts of Brussels can never be a good idea. Won't this create a huge pull factor for junkies and dealers? How can the police manage the drug problems in and on the outskirts of these zones and in other neighbourhoods? The Region also wants to build a drug centre, but in the Canal Zone. Will a similar agreement be concluded that will make almost the entire territory of Brussels a tolerance zone? Is this approach consistent with the federal and regional approach to drugs? Does the Federal Minister of Justice have any idea what is going on right under his nose in Brussels?"
How valuable did you find this article?
Enter your personal score here