You are here
The number of Brussels residents on the waiting list for social housing is alarmingly high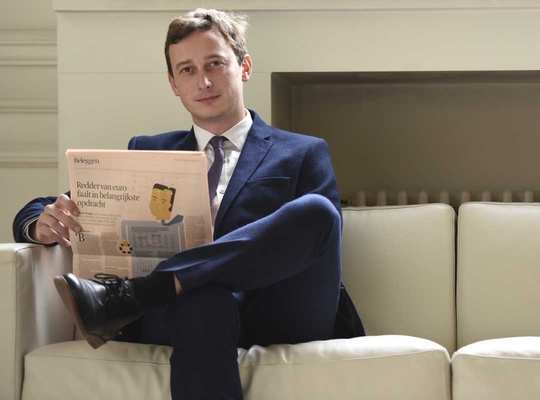 The number of people on the waiting list for social housing in Brussels is alarming. On 1 October 2021, there were 50,871 households on the waiting list. This means that over 133,000 Brussels residents (over 10.5% of the population!) are on a waiting list, including almost 35,000 children under 12 years of age. "Since the beginning of 2020, the waiting list has already grown by 8.3% (+ 3,909 households). As we have already indicated several times, the coronavirus crisis has made a number of structural problems in Brussels painfully clear," Brussels MP Mathias Vanden Borre says.
The figures are all the more dramatic because the number of social housing units rented actually fell in 2020. The Housing Corporation of the Brussels-Capital Region (BGHM) has 40,215 dwellings in its management, of which only 35,573 were occupied. Compared to a year earlier, this figure decreased by 272 dwellings. "Competent Secretary of State Ben Hamou is trying to blame the poor figures on the coronavirus crisis, but in reality, there is more to it than that. The construction and renovation of social housing are simply hopelessly slow in Brussels. This government is still in the process of implementing plans from 16 years ago (+ 5,000 dwellings) and 10 years ago (+6,720 dwellings), with realisation rates of 65% and 34%, respectively. The current ambition to deliver 5,500 homes by 2024 is therefore unrealistic," Mathias Vanden Borre states.
Brussels' social housing ambitions exist only on paper
Mathias Vanden Borre notes that the policy is also lagging hopelessly behind in terms of the number of complete renovations. "Only 13.5% of the proposed number of renovations has been completed to date. However, these renovations are crucial for both the well-being of the residents and for achieving the climate goals. Therefore, the social housing and the climate ambitions of this government exist mainly on paper. In Flanders, left-wing parties and organisations such as 'Woonzaak' and 'Klimaatzaak' do not fail to condemn the policy on social housing and the climate ambitions. However, the situation in Flanders is not nearly as worrying as in the capital. Where are those critical voices here in Brussels?" notes Mathias Vanden Borre.
A sample of the renovation figures:
complete renovations: 67 of 1,616 (4.1%)
renovations of the building envelope: 699 of 6,320 (10.9%)
renovations of the technical components: 3,247 of 21,872 (14.8%)
Overall number: 4,013 of 29,808 (13.5%)
Social housing allocation: arbitrariness and favouritism
Serious questions can also be raised regarding the allocation of social housing itself. Only 1,685 homes were allocated in 2020, a reduction of 26% compared to 2019. Only 40% of these 1,685 homes were allocated to new tenants according to their order on the waiting list. The remaining cases involved changes and Transfers The money flows from Flanders to Brussels and Wallonia are called transfers. The transfers from the federal budget, the Financing Law and social security amount to between 6 and 7 billion euros per year, and 11 billion euros if debt repayments are included. The size of the transfers is always contested by the French-speaking side or they are just referred to as normal solidarity contributions. A study by Vives (KU Leuven) revealed that the transfers did not serve solidarity, but had a paralysing effect on the growth of both the Walloon and Flemish economies. transfers as well as allocations by agreement or exemption. Mathias Vanden Borre responds: "The possibility of allocating social housing 'according to agreement or exemption' must be curtailed. This practice opens the door to arbitrariness and favouritism. In general, there is a total lack of control in Brussels regarding compliance with all the obligations to rent social housing, such as income requirements, language proficiency requirements, owning a home abroad, etc. The so-called 'Emergency Housing Plan' does not provide for any measures to combat social fraud. I hereby once again call on the government to pursue a comprehensive policy that focuses both on additional social housing and on the efficient and fair allocation of existing housing."
How valuable did you find this article?
Enter your personal score here