You are here
The N-VA wants to put an end to blatant language law violations in Brussels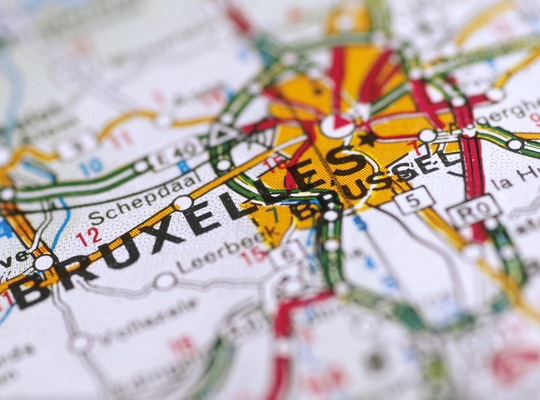 Respect for language legislation in Brussels is still going downhill. This is clear from the report presented by the Brussels Deputy Governor today. The N-VA strongly condemns the structural discrimination of Flemish inhabitants of Brussels. "We are drifting further and further away from a truly experienced bilingualism in Brussels."
Every year, the Brussels Deputy Governor publishes his annual report on compliance with language legislation in Brussels' municipalities and Public Social Welfare Centres (PSWCs). The latest annual report makes everyone face the facts: it is dramatic in terms of respect for language legislation, both in the 19 Brussels municipalities and in the PSWCs.
Almost 60% (!) of the decisions taken by the municipalities and PSWCs are not in accordance with language legislation.  In the municipalities, 15.4% of contractual recruitments complied with the administrative language law. In the PSWCs, only 4.7% (!) of contractual recruitments complied with the administrative language law.
Brussels will not annul any illegal appointment
The Deputy Governor may suspend the appointment of a non-bilingual official, but this is only temporary. In fact, neither the Brussels Government nor the Common Community Commission will annul such an appointment. As in previous years, no illegal appointments were annulled in 2019.
Dutch at the same level as Bulgarian, Arabic or Hindi
The N-VA regrets the negative trend. "We are drifting further and further away from a truly experienced bilingualism in Brussels, which is nevertheless required by law. The Flemish Government is making the strengthening of Dutch in Brussels a real spearhead. Just think of the investments in Dutch-language education and the NT2 language courses or of the strong efforts of the Huis van het Nederlands. Among the Brussels colleagues, this ambition is completely lacking, and Dutch is on the same level as Bulgarian, Arabic or Hindi!"
Disregard for bilingual status
The N-VA sees a lack of respect. "The Brussels municipalities have a clear disregard for the bilingual status of the Brussels-Capital Region. In addition, the supervisory authorities are also guilty of failing to ensure proper compliance with language legislation and do not take action against illegal appointments. That is why the N-VA group will submit a resolution asking for an end to discrimination against Dutch speakers in Brussels."
Extend the Deputy Governor's suspension powers
"The N-VA refuses to accept this structural discrimination against Flemish inhabitants of Brussels by the Brussels local authorities and therefore launched the proposal to invite the Deputy Governor to a joint hearing on this annual report. We must now take action to put an end to blatant language law violations across the various levels of government in our capital," the N-VA says.
They advocate extending the Deputy Governor's powers of suspension to include the power to overturn illegal recruitment. "In this way, structural violations against the language legislation of the Brussels municipalities and PSWCs do not simply stand, as is currently what happens in 100% of cases. For our party, multilingualism in Brussels starts with a clear respect for legal bilingualism," the N-VA concludes.
How valuable did you find this article?
Enter your personal score here