You are here
The N-VA request quota for family reunification with subsidiary protection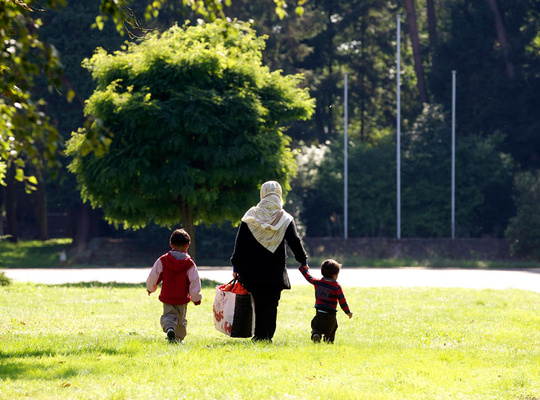 The N-VA is submitting a bill to approach the granting of visas for family members of those in receipt of subsidiary protection in a more balanced manner. "We want the German model to make its way to this country. In 2018, our neighbours to the east introduced such a suspension, also with a monthly quota. It must also be possible to introduce here what the Social-Christian Democrat majority introduced in Germany."
Capacity exceeded
"Migration puts a great deal of strain on our society. Indeed, elections and polls show time and time again that the capacity to accept people has been reached and exceeded. We are acting on this signal, with legally feasible proposals. With this latest proposal, we are implementing a legal basis to suspend visa allocations for family members of those in receipt of subsidiary protection for two years, and subsequently setting limits per month for those in receipt of subsidiary protection," the N-VA says. Subsidiary protection is a temporary protection status for people facing danger in their own country, for example as a result of war in the region. The N-VA is putting forward a maximum number of 50 submitted visa applications per month.
Lack of balance
With the quota, they want to partially re-establish the balance between active migration, such as labour migration, and passive migration, such as family reunification. The bill concerns a suspension of two years and subsequently a restriction of the number of applications for family reunification for those in receipt of subsidiary protection, based on the German example. "Belgium has very high passive migration compared to active migration. There is a lack of balance," the N-VA says.
Manageable numbers
"The reception of newcomers, examining their application, and in the case of right to family reunification also providing high-quality Civic integration Flanders has a policy for civic integration. This is a guided and targeted form of social integration for people of foreign origin. The intention is that the newcomers are provided with a valuable place in society by including them instead of excluding them. Civic integration, which includes language lessons and civic integration courses, was brought about by the participation of the N-VA in the Flemish Government since 2004 and the appointment of a Minister for Civic Integration. civic integration , is only possible if the numbers are manageable," the N-VA says. Today they are about a thousand a year in number. The bill is in addition to the other proposals to tighten up the law on family reunification, including language and civic integration in the country of origin.
How valuable did you find this article?
Enter your personal score here