You are here
The N-VA is extremely worried: while France warns of an increased terrorist threat, the federal government praises the security measures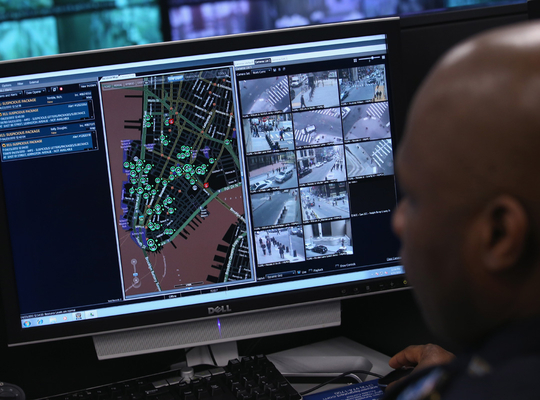 Several N-VA leaders, including Chairman Bart De Wever and MPs Koen Metsu and Michael Freilich, are extremely concerned about the increased terrorist threat for Jewish sites that was announced in France. They fear that the decision will also have repercussions for us. "We are calling on the federal government to shoulder its responsibility."
The French Minister of the Interior, Gérald Darmanin, advises all prefects to take measures to strengthen security during the month of September. The reason is the very high level of terrorist threat against Jewish institutions. Several Jewish holidays are held in September. In a telex, Minister Darmanin speaks of "le niveau très élevé de la menace terroriste" - "the very high level of terrorist threat".
The French minister wants to deploy soldiers at terrorist-sensitive locations
The French minister is asking police to have a visible presence and to carry out visual checks on synagogues. He also wants to call in soldiers for this purpose. Here, on the other hand, the operation involving the presence of the military at locations susceptible to terrorism has just been terminated without any flanking measures.
Michael Freilich: "The federal government is stopping all security measures"
Michael Freilich responds with concern to the federal government's stance. "We find it incomprehensible that when there is such a high threat of terrorism in France for the coming month, we are letting go of all security measures at the federal level. Surely it cannot be that there are possible attacks a few hundred kilometres from us and that nothing would happen here."
Koen Metsu: "Threat of terrorism here, too?"
Koen Metsu is requesting the federal government to contact the French government urgently. "To inquire about the specific information that necessitated such a warning. We also want to know if this terrorism threat extends to us."
The attacks in Paris in 2015 foreshadowed the attacks against us in Zaventem and Maalbeek. Moreover, the attacks in Paris were organised from within our country. The attack on the Jewish Museum in Brussels in 2014 was carried out by the Frenchman Mehdi Nemmouche. So there is definitely a link between the two countries when it comes to terrorism.
Bart De Wever: "It is incomprehensible that the security of the Jewish community is left to the local level"
N-VA Chairman Bart De Wever joins in with his MPs. "It is incomprehensible that the federal government is leaving the main core mission of the government, which is to ensure the security of the entire population, to the local level by cutting security for the Jewish community. We are therefore calling on the federal government to shoulder its responsibility and do what is necessary to this end."
How valuable did you find this article?
Enter your personal score here