You are here
The N-VA delegation is taking part in Budapest Pride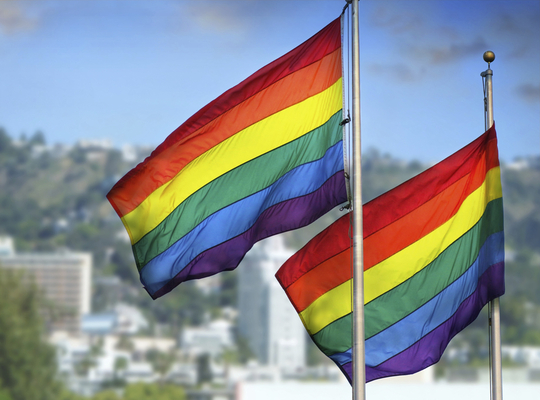 The rights of the rainbow community in Hungary are decreasing. An N-VA delegation therefore decided to take part in Budapest Pride this Saturday. "We are doing this to denounce the decrease in LGBT+ rights in the country and to support the local community," Flemish MP Piet De Bruyn says.
A month ago, a resolution on LGBT+ rights in Hungary was approved by the Flemish Parliament. These have, in fact, been scaled back time and again in the space of a few years. "A very negative development," Piet De Bruyn notes. "This is a very vulnerable community, as the high suicide rates and statistics of violence against the community demonstrate. Generally speaking, European society is becoming increasingly tolerant, but unfortunately, in this instance we are seeing the opposite trend due to laws. This will inflict deep wounds and further complicate the often precarious position in which people currently find themselves. Sympathisers and parliamentarians from across the EU travelling to Hungary to stand up for LGBT+ rights will therefore send a good message. It is also in line with another resolution recently adopted in the European Parliament."
During the discussion on the resolution, Piet De Bruyn announced that he would go to Budapest Pride to show his support. He was inspired by a call from a local activist. "Her core message is that it is extremely important that LGBT+ youth and their families know that they are not alone, that people will stand up for their rights. That is exactly what I will do, together with several other MPs who agreed immediately."
N-VA MPs Assita Kanko, Joris Nachtergaele, Freya Perdaens, Sarah Smeyers and Gilles Verstraeten will join the delegation. MPs of the political parties Vooruit, CD&V and Groen will also join the group. "That is really good news. LGBT+ rights are human rights and should therefore also be defended across party lines," Piet De Bruyn adds.
During their trip to Budapest, several meetings will take place between the delegation and local actors. This will give the MPs a clear view of the actual impact of the new legislation on the rainbow community, which they will then take into account in their parliamentary work.
How valuable did you find this article?
Enter your personal score here