You are here
The hypocrisy of the Brussels majority: the opening of Laeken Park postponed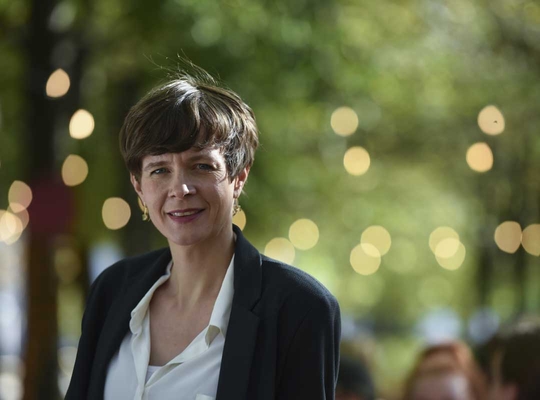 The opening of the Royal Park of Laeken will not take place any time soon after all. More than half a year after the announcement of the Brussels majority parties, Parliament has still not received a text proposal. Cieltje Van Achter, N-VA group chair in the Parliament of the Brussels-Capital Region, denounces the announcement policy and asks for the consideration of the proposal that the N-VA submitted back in 2017.
Because of the coronavirus, the Brussels parks have been very popular over the past year and a half. This made us realise even more that Brussels craves more accessible green space. A quick solution would be to partially open up the Royal Park of Laeken. At the beginning of this year, the majority parties in the Brussels-Capital Region Parliament announced with great aplomb that they would fight for the opening of the castle park. Over seven months later, Parliament has still not received a text from the majority. This became clear this week during the meeting of the environment committee.
Cieltje Van Achter denounces the hypocritical attitude of the majority. "In February, Hilde Sabbe (one.brussels), Lotte Stoops (Groen) and Khadija Zamouri (Open Vld) proudly announced that they wanted to open up Laeken Park. Apparently, this is just an announcement policy, because it is now almost October and I still have not seen their proposal come to Parliament. However, it is not that much work, because the N-VA group already submitted a detailed resolution in 2017. What are they waiting for? It is finally time to put our proposal on the agenda."
"The Brussels majority parties are talking about political renewal, but we don't see any of that in Parliament. Opposition proposals can only be put on the agenda with the approval of the majority parties. If the majority parties do not consider the debate desirable, the parliamentary work of the opposition will not even be discussed. The N-VA proposal on Laeken Park is yet another example of this. For God knows what reasons, the majority parties suddenly put on the brakes today, and it was once again decided to put the N-VA proposal on the opening of the park in the freezer."
How valuable did you find this article?
Enter your personal score here