You are here
The Flemish Parliament is calling for the EU to end accession negotiations with Turkey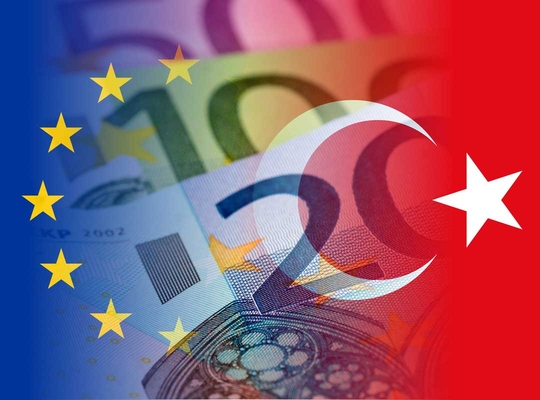 "President Erdogan's recent policies and statements have been more than enough negative publicity for Turkish membership of the European Union," says the N-VA, initiator of a resolution calling on the European Union to make some fundamental changes in its relations with Turkey. The plenary session of the Flemish Parliament approved the resolution by a large majority. "We therefore explicitly call on the EU to end the accession negotiations and procedure."
On Thursday 10 December, the relations between Turkey and the European Union, more specifically the accession negotiations, will be on the agenda of the European Council. These negotiations have been dragging on for fifteen years now and, particularly in recent years, it has become clear that the current regime does not at all want to meet the conditions for becoming a full member of the European Union.
Turkey does not comply with fundamental accession rules
To begin with, Turkey does not comply with some fundamental accession rules, such as respect for democratic principles and respect for human and minority rights. This has already led to several resolutions in the European Parliament, citing the decline in the independence of the judiciary, freedom of assembly, freedom of expression, respect for human rights and respect for the rule of law in Turkey.
Turkey is harming relations with the EU in words and deeds
In addition, Turkey repeatedly harms its relations with the European Union in words and deeds. The following is a listing:
In words:
President Erdogan noted that French President Macron "needs psychological help."
He called the Netherlands "fascist and a remnant of the Nazi regime."
And according to him, Germany is "no different than it was during the Nazi period."
To top it all off, he expressed an outright threat: "If Europe continues like this, Europeans around the world will no longer be safe on the streets."
In deeds:
In its search for gas and oil, Turkey breached the boundary with the territorial waters of Greece and Cyprus, deploying Turkish warships.
In the Nagorno-Karabakh conflict, Turkey used Syrian jihadists against the Armenians.
Since the Turkish invasion of the Syrian province of Idlib, the Erdogan regime has no longer lived up to the deal with Europe to stop the flow of refugees from Syria.
The Flemish Parliament is calling for an end to Turkey's accession procedure
These and many other examples show that Turkey is currently pursuing a policy which does not at all aim to bring about a rapprochement with Europe. That is why the Flemish Parliament is calling on the European Union to reconsider relations between the EU and Turkey. "We also explicitly call for a halt to the accession negotiations and procedure, and we advocate a renewed business neighbourhood between the country and the EU. Finally, we explicitly express our support for Greece and Cyprus in the context of the ongoing Turkish provocations," the N-VA concludes.
How valuable did you find this article?
Enter your personal score here