You are here
The European Digital Services Act is welcome, but must not stifle SMEs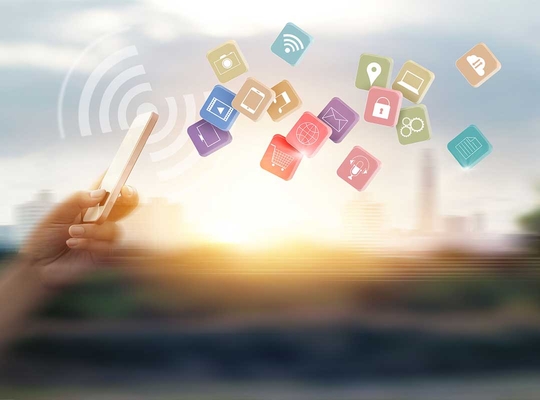 The European N-VA delegation welcomes the Commission's proposal on the Digital Services Act. "There's an urgent need for uniform, transparent rules to protect consumers and provide legal certainty for companies," says N-VA delegation head Geert Bourgeois. "In order to play a role on the world stage, we urgently needed to work on a European digital market."
The current European digital regulations are hopelessly outdated. Currently, the 20-year-old Electronic Commerce Directive is still in force. Since it came out, the number of digital platforms and services, such as Amazon, Facebook and Airbnb, has exploded. Moreover, it is high time for a legal framework in which innovative digital businesses can grow.
Transparency obligation: a good thing
The proposal published today includes the much-needed tightening of transparency obligations for online intermediaries. These are even stricter for very large platforms (with more than 45 million users per month).
For example, anyone who sees an advertisement on a platform needs to know:
that it is an advertisement
whose advertisement it is
why this advertiser is getting this advertisement.
When a consumer buys something online, the intermediary has to provide a lot of information about the original supplier.
"It's very welcome that the responsibility of all online intermediaries is clearly regulated. This means that consumers are well informed and thus better equipped when doing anything on the internet," says MEP Geert Bourgeois.
Do not stifle SMEs
The fact that the most burdensome transparency obligations do not apply to the smallest companies is a good thing, but the question is whether this will be sufficient and whether the burden on SMEs will be too heavy. When considering this proposal, the N-VA will ensure that small companies with more than 50 employees are not stifled by cumbersome additional administrative and cost-increasing burdens. The Digital Services Act must not overshoot its objective: the transparency and growth of digital businesses must go hand in hand.
Combating illegal content more efficiently
The proposal also includes more efficient and clearer mechanisms for reporting and removing illegal content. The N-VA will ensure that the right balance is struck regarding freedom of expression.
How valuable did you find this article?
Enter your personal score here