You are here
The Brussels N-VA sees part of the Station Plan realised, but "more needs to be done"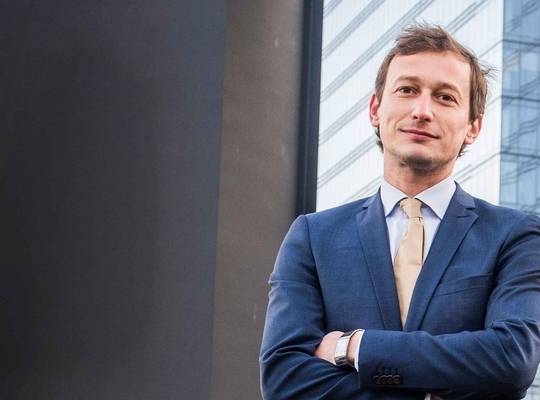 The Brussels N-VA group launched a "Station Plan" in response to the continuing problems at Brussels South Station. MP Mathias Vanden Borre is pleased to see the federal government adopting some of the measures of his Station Plan - such as an alcohol ban and the establishment of a permanent police post. But more can be done, he states.  "Brussels Minister-President Rudi Vervoort (PS party) can do much more. For example, he can ban begging at train stations, ban street prostitution and ban gatherings at night. However, he continues to hide behind the Prime Minister," Vanden Borre says.
On top of that, Brussels has 118 residential areas. Some of these residential areas face serious challenges that threaten the quality of life and safety of their residents and users. "It is worrying that some of these areas that previously enjoyed a peaceful and safe living environment are now facing very alarming and unprecedented problems. Drug users walking around like zombies, dealers who think they are untouchable. Local residents are attacked physically and confronted with crack pipes and excrement outside their doors. The police and the courts are powerless. Thieves, dealers and perpetrators of violence are arrested but are also quickly released," Vanden Borre warns.
The Minister-President's responsibility
"It is the Minister-President's responsibility to ensure that all of the residents of his region can enjoy a safe and liveable environment, and it is essential that he actively works to restore the situation in the affected areas and prevent further deterioration of the living conditions of their citizens," Mathias Vanden Borre concludes.
How valuable did you find this article?
Enter your personal score here