You are here
Spain deprives Catalan of the right to referendum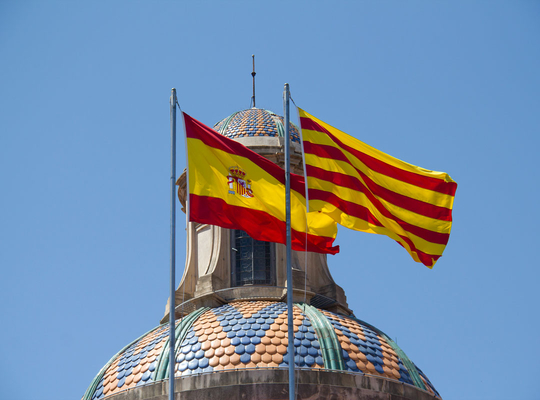 The Spanish Constitutional Court has suspended a Catalan law that would allow autonomous Spanish regions to organise non-binding referendums. This decision strikes Catalonia first and foremost, given that another referendum on independence has already been schedule for the autumn agenda. The N-VA responds furiously to this decision: "This further jeopardises Spanish democracy and undermines the relationship between Madrid and Barcelona."
"The Spanish government continues to use the Constitutional Court as a political weapon to put Catalan politicians striving for autonomy in check," MP Peter Luykx concludes. Previously, the Spanish government had already prohibited the Catalan Parliament from even holding a debate on the issue of independence. "The issue of independence is primarily a political debate that must be led by the Catalan people and its representatives," Peter Luykx states.
Constitutional Court: impartial?
MEP Jan Van Esbroeck questions the independence of the Spanish Constitutional Court: "It is the duty of a Constitutional Court to objectively and neutrally ascertain whether certain legal steps are not in contravention of the Constitution. Under no circumstances whatsoever is it to become the puppet of the Spanish government, pushing its plans through at the drop of a hat."
Crossing the red line
MEP Mark Demesmaeker wants Europe to take the steps necessary to safeguard the Catalan right of self-determination: "The Catalans have the right to discuss their own future, in the same way that European legislation also makes this possible for Northern Ireland." He emphasises that the European Union is founded upon democratic rights and freedoms, and it must take action if a member state infringes upon those values. "The Spanish government has clearly crossed a red line when making this decision," he concludes. "For that reason I also expect the EU to send a clear signal to Madrid."
How valuable did you find this article?
Enter your personal score here