You are here
Sly Selmayr besmirches the EU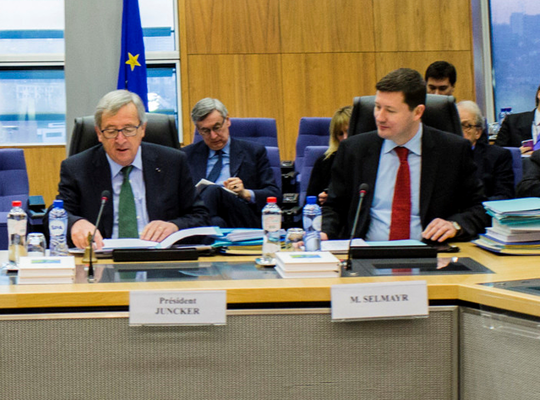 The sly appointment of Martin Selmayr as Secretary-General of the European Commission besmirches the image of the European Union. Last week, Selmayr was promoted at lightning speed with no clear procedure or opponents. MEP Anneleen Van Bossuyt is indignant: "The European elite shows yet again how little empathy it has with the citizens."
Beyond shameful
According to French newspaper Libération, Selmayr put together, by way of a return favour, a generous increase in the severance package European Commissioners receive at the end of their term. The Commission denies these allegations. "Such arrangements are beyond shameful and do not belong in a modern Europe. If this is true, it will once again undermine support for the EU among the population," a displeased Anneleen Van Bossuyt says.
Open debate
MEP Van Bossuyt wants clarification and is therefore requesting an open parliamentary debate on the appointment. The Commission must explain itself to European citizens, she believes. "Europeans expect strong policies regarding jobs, migration and security. But what they get to see above all else is a Commission that is preoccupied with itself. That beggars belief," she concludes.
How valuable did you find this article?
Enter your personal score here