You are here
Results of outreach teams for illegal immigrants are lamentable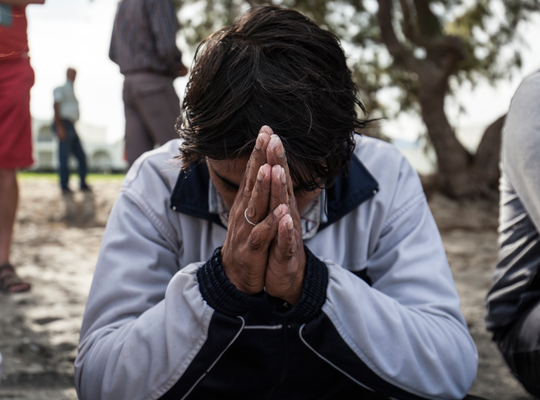 The federal outreach teams, which offer solutions to illegal residents, have achieved hardly any results. Of 2,604 illegal immigrants, only six committed to voluntary repatriation. MPs Yoleen Van Camp, Maaike De Vreese and Theo Francken are calling for a more effective repatriation policy based on the Australian and British models.
Secretary of State for Asylum and Migration Mahdi is expanding the outreach teams from three to 14 employees. That was his answer to a question from N-VA MP Yoleen Van Camp. Mahdi has great expectations of these teams: they have to combat disinformation and by so doing offer a solution to the problems of transmigration and illegal immigrants and the associated nuisance. The Secretary of State wants to deploy the added teams not only in Brussels but also at other locations, such as at motorway car parks and in the port of Zeebrugge. "However, the results are disappointing. We are asking the Secretary of State to direct the scarce resources available towards an effective repatriation policy," say MPs Maaike De Vreese and Theo Francken.
Only 0.2% result
In one year, interviews were conducted with 2,604 illegal residents. Of these, only 156 were willing to participate in a further counselling session. Twenty-seven people applied for international protection or had submitted an application, and six signed up for voluntary repatriation. "The Secretary of State calls this a positive result. Even if you include the pending asylum applications as a 'result', such a 'result' was achieved for only 1.3% of the 2,604 individuals reached. However, the final outcome of the application is not yet known for those persons who applied for international protection," Yoleen Van Camp says. "If you then exclude the ongoing procedures and look at the effective results in terms of repatriation, you actually arrive at a result of only 0.2%. That is clearly unsatisfactory."
The approach misses the mark
"Moreover, this approach completely misses the mark when it comes to the transmigrant issue. Conversations show that these people are very well aware of the possibility of applying for asylum here, but systematically refuse it," Maaike De Vreese says. "Spend the funds on an administrative handling centre to support the police and enough closed repatriation places in Bruges for illegal transmigrants. These are concrete measures that really support the competent services on the ground."
Full support for policy based on the Australian and British examples
"The Secretary of State now wants to expand the outreach teams even further with one coordinator and 10 outreachers. The existing outreach team is currently funded with European funds. But Mahdi now wants to allocate EUR 620,000 in extra tax money. A waste of taxpayers' money if you ask me and if you look at the result objectively," Theo Francken says. "That is why we are calling for these resources to be invested in a decisive repatriation policy. Finally, we must fully support readmission agreements and asylum and migration policies based on the Australian and British examples. Otherwise, we'll be fighting a losing battle."
How valuable did you find this article?
Enter your personal score here