You are here
Record results in the fight against major tax fraud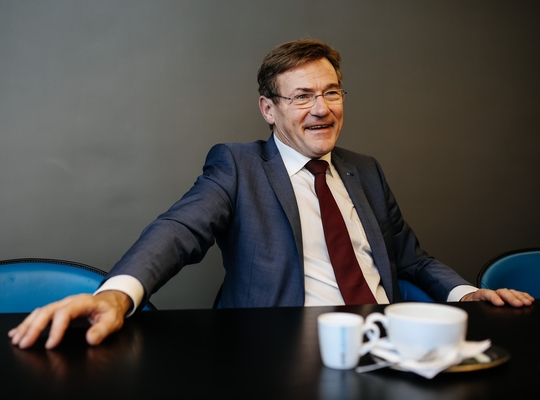 In 2016, the Special Taxation Inspectorate (STI) The Special Taxation Inspectorate (STI) is one of the six general administration bodies within the Belgian Federal Public Service (FPS) Finance. It is tasked with the structured combating of fraud in all of the taxes that fall under the authority of that FPS. The STI officials have investigatory powers for all these taxes and can therefore take all special legal auditing options in this regard. This makes the STI the preferred partner of the judicial detectives. Special Taxation Inspectorate (STI) issued more than EUR 1.7 billion in major tax fraud cases - the highest amount since 2001. The tax inspectors are also processing the largest number of cases since that year: a total of 2,492. That's a third more than in 2014 and 2015 and more than double as many as in the years before. "2016 was therefore an absolute record year in the fight against major tax fraud," says Minister of Finance Johan Van Overtveldt.
"By tackling those major fraud cases, we are creating more fiscal justice," the Minister explains. "And unlike in years gone by we are also measuring the amounts we are actually able to collect. That used to be pure guesswork." Indeed, with over a quarter of a billion euros of fraud money actually collected, the STI is also setting a record in that regard.
Investments are yielding results
Under the policy of Minister Johan Van Overtveldt, the STI was reorganised, which resulted in the service being bolstered by an addition of a hundred or so new employees. In the aftermath of the investigation into, among other things, the Panama Papers, which in Belgium also led to the creation of fraud cases against some 150 suspects, the Minister also carried out a raft of extra anti-fraud measures. "Thanks to those new measures from our anti-fraud plan, we have been able to boost the number of investigated cases considerably. With a better risk analysis we can also focus on large, organised fraud." In order to be able to conduct investigations in the best way possible, the STI has also been allocated extra resources, namely for ICT investments (datamining). Finally the legislator also lent a helping hand to the tax inspectors: for example, documents that possible frauds keep in the so-called cloud - in other words somewhere on a foreign server - can today be retained as proof.
How valuable did you find this article?
Enter your personal score here