You are here
Record number of criminal illegal immigrant repatriations in 2016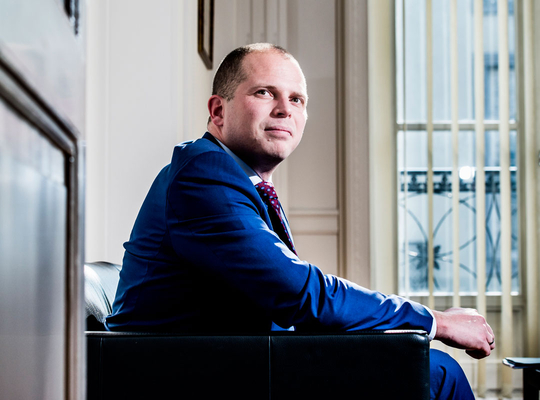 Last year, 1,595 prisoners without residence permits - or more than four a day - were sent back to their home countries. This means that the State Secretary for Asylum and Migration, Theo Francken has broken his own top record of 2015, when 1,437 criminal illegal immigrants were repatriated from Belgian prisons. "This N-VA government does not regularise criminals, but repatriates them," Theo Francken remarks. "That is the difference between a left-wing government and a centre-right one."
In 2014 and 2013, before Theo Francken's policy effectively took force, only 625 and 629 criminal illegal immigrants respectively were put on planes flying to their home countries. It's just six years ago that Theo Francken's predecessor, Melchior Wathelet (cdH) even rewarded over 700 criminals by granting them legal residence permits. "The government acted as though nothing had happened," according to Theo Francken.
Tackling overcrowded prisons
Francken's unprecedented record breaking is in part due to the fantastic partnership with the services of his Justice department colleague, Koen Geens (CD&V). "It's in working together that we are finally truly tackling the problem of overcrowding in Belgian prisons," Theo Francken explains. "After all, it has been a politically incorrect public secret that the share of foreigners in our prisons is disproportionately high in our prisons." Sending criminal illegal immigrants back is therefore a priority for this government, which increased this year's repatriation budget, despite the difficult budgetary conditions. Last year, this government also made it easier to revoke the residence permit of criminal aliens and send them back to their country of origin.
How valuable did you find this article?
Enter your personal score here