You are here
Protection of religious minorities in the Middle East and North Africa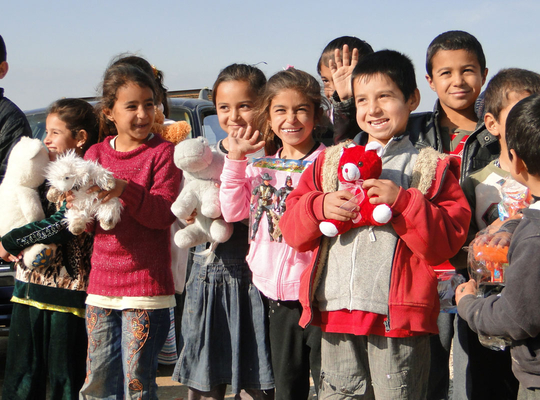 "The protection of religious and ideological minorities in the Middle East and North Africa has to become a spearhead of our foreign policy," the Flemish N-VA group believes. In a unanimously-approved resolution by the Flemish Parliament, it is calling on among others, the Flemish Government, to condemn, in the strongest possible terms, the discrimination, violence and persecution of members of those minorities in both regions.
Religious minorities are often the biggest victims of ideological cleansing by terrorist groups such as IS. For this reason the federal Secretary of State for Asylum and Migration Theo Francken has granted a humanitarian visa to over 600 Christians from Syria in the last 2 years. "The decimation of Christian communities is one of the greatest trials of our time. It will go hand-in-hand with a great loss not only of human life but also of cultural heritage that is thousands of years old," the N-VA fears. "So we are asking the Flemish Government to consider the destruction of works of art and of religious artefacts as a violation of the The Hague Convention for the Protection of Cultural Property in the Event of Armed Conflict."
Non-believers under threat too
"However, people who are have no religious affiliation or who adhere to a non-religious ideology are also persecuted in both regions and threatened with execution," the N-VA explains. "In this regard the methods used by groups such as IS leave nothing to the imagination: theft, extortion, forced conversion, destruction of property and religious artefacts, rape, sexual slavery, torture and mass murder. We are asking the Flemish Government to bring the issue of this horror to the fore at international forums and to push hard for political action to protect the minorities targeted."
"Finally we are also asking for these crimes to be brought before the International Criminal Court. In addition, we are calling on countries in these regions to recognise the jurisdiction of that court, so that we can investigate and punish the horrific barbarities of groups such as the Islamic State. Without the political will of all parties to break the shackles of sectarianism, those minorities will disappear in the generations to come as a result of violence, genocide and migration," the N-VA warns.
How valuable did you find this article?
Enter your personal score here