You are here
Protecting the Flemish fishing industry against Brexit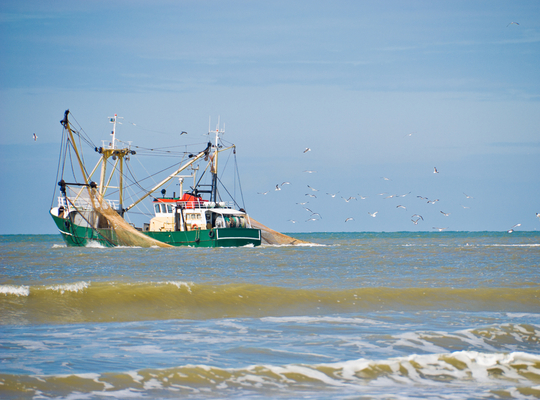 Last March, the UK officially set in motion the proceedings that will lead to its withdrawal from the European Union. Flemish fishermen are paying particularly close attention to the negotiations on the future fishing policy - especially now that London has announced its intent to pull out of the 1964 London Fisheries Convention. That Convention gives our fishermen access to part of British territorial waters.
MEP Sander Loones is calling for the interests of our fishermen to be fully defended: "Of all the European member states, we would be among those hardest hit should no agreement or an unfavourable agreement be reached. That is why the relative stability that we have today regarding quota distribution must be retained. Indeed, the British themselves are setting about the negotiations with a considerable degree of respect, given that our two countries' mutual access to waters is in their interest too."
Test case
European fishermen are highly dependent on the fish stocks in British waters. The British want to make use of that fact in order to negotiate a higher fishing quota for themselves, in exchange for access to British waters by European vessels. "The most critical voices want to set an example with the fishing question," Sander Loones explains. "They want to use it as a test case to show that the UK will not allow itself to be bossed around during the Brexit negotiations. We must not put up with our fishermen becoming the victim of tactical political games."
A new fishing war in the making?
Sander Loones points out that on the other hand the British are also highly dependent on the EU market when it comes to selling their fishing and aquaculture products - it accounts for nearly 70% of their trade no less. "That gives us good leverage in the negotiations. If the British want to continue to sell their fish to us, they would be better off not igniting a new cod or mackerel war. We at the European Parliament - and others - will monitor developments closely to ensure that a good agreement can be found, so that our fishermen too get a guarantee of sustainable fisheries management."
How valuable did you find this article?
Enter your personal score here