You are here
Professional secrecy must be overridden in cases of genital mutilation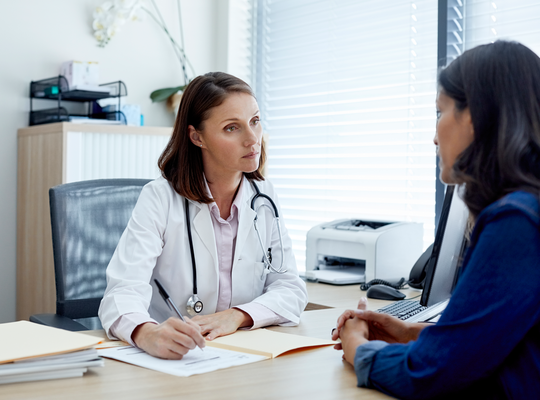 Care providers may break their professional secrecy if they come across a case of genital mutilation. The Chamber has approved a bill in this area. The N-VA welcomes the right to speak out, although for us it could have gone further. "As a party, we believe that the duty to speak out should be in place, but it threatened being vetoed by the Council of State. Now, we are assuming and we are hoping that the care providers themselves will make use of this right. Professional secrecy is never intended to be absolute. In recent years, a number of exceptions have been rightly voted into place, including ones relating to terrorism. Here too, the end justifies the means. What we are talking about here is an appalling crime against women and children with lifelong consequences. It has long been punishable, but every act must also come to light so that we can rid the world of this terrible phenomenon."
Not a rare phenomenon
Unfortunately, genital mutilation is not a rare phenomenon: according to the World Health Organization, between 100 and 140 million women are the victim of it worldwide. Nor is it something that only happens in far-off countries. In Belgium, over 17,000 women have been circumcised, and another 8,000 risk being circumcised. Secretary of State for Equal Opportunities Zuhal Demir has long fought against genital mutilation. She has developed an action plan with reporting codes so that doctors can help victims of female circumcision better. But here too, professional secrecy formed an obstacle to its full implementation. Indeed, a healthcare provider could legally only speak out if the victim was a minor.
An overview of the issue
As a result of the change in the law, a healthcare provider who discovers that female genital mutilation has been or is about to be carried out can report it to the public prosecutor under all circumstances, regardless of the age of the victim. Moreover, it is now a requirement for these cases to be registered in the patient's hospital file as well. In this way, victims will not only be helped better, or the genital mutilation prevented entirely. It also allows for a better overview to be gained of the issue, because here too, it is possible that reality exceeds the figures we currently have.
How valuable did you find this article?
Enter your personal score here