You are here
Pressure on asylum reception due to longer period of residence of asylum seekers in Wallonia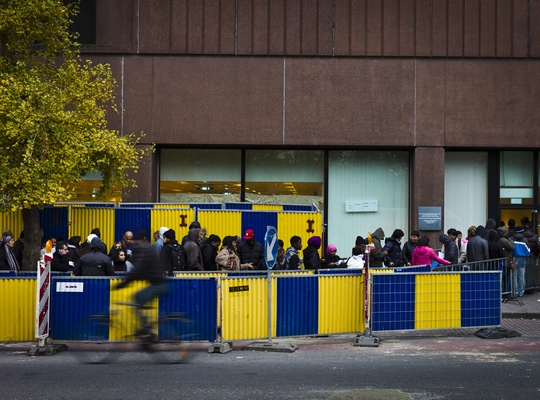 The period of residence of asylum seekers in Walloon municipal asylum reception structures is on average two months longer than in the Flemish asylum reception structures, a parliamentary question from the N-VA reveals. That generates an additional cost of 5 million euros a year, taking as our starting point an average fixed cost of 40 euros per occupied place.
The cost of local asylum reception is considerable. "For an adult the cost is 40 euros per person. The period of residence must therefore be reduced to a minimum in the interest not only of society, but also of the asylum seeker himself or herself. We notice that on the French-speaking side there is apparently less attention being paid to this, with costs rising needlessly as a result." The N-VA points out the unacceptable pressure on the asylum reception system: "The longer period of residence in Wallonia can be put down to longer appeal procedures on the French-speaking side, but also laxness when it comes to deporting rejected asylum seekers."
Clarity on expenses necessary
The N-VA also wants more clarity on the expenses. Emergency reception is emergency reception. But in practice there are examples of all sorts of costs that are reimbursed, such as cinema tickets and gym subscriptions. "That must urgently be got rid of once and for all. In fact only 'bed-bath-bread assistance' should be provided, as determined by Europe. The Minister also proposes that only housing, food, clothes, social support and a modest allowance be provided."
The N-VA is requesting a solution: "By keeping asylum seekers in asylum reception for an unnecessarily long time, you end up organising your own shortage of reception places and thus your own reception crisis."
How valuable did you find this article?
Enter your personal score here