You are here
Plans for the Brussels reception centre for illegal migrants send the wrong signal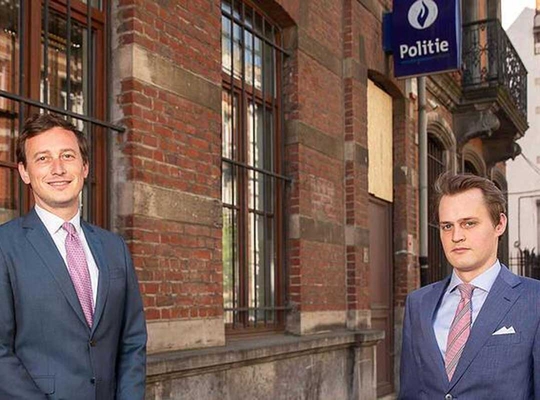 The Brussels government wants to set up a reception and referral centre for illegal migrants in Haren by the end of this year. Completely the wrong signal, according to Brussels N-VA MPs Mathias Vanden Borre and Gilles Verstraeten. This will have the effect of a pull factor. Brussels has become an international hub for illegal migrants, with all the problems that this entails.
"The left-wing Brussels politicians in particular used to like to point to Theo Francken as the cause of the chaos in Brussels. Today, when all these parties are themselves in the federal government, there is no question of a European asylum crisis, yet the chaos is many times greater. Cries for help at the Brussels-North railway station, hunger strikers driven by obscure traders in false hope, minors who spend the night on the street, and so on. When is enough really enough? The illegal migration model is undesirable and unsustainable. There is absolutely no support for this among the inhabitants of Brussels," says Mathias Vanden Borre, who also refers to the growing security problem: "What Rudi Vervoort is doing now says: 'Human traffickers, drop off the transmigrants and pick them up later, we'll keep your business model alive'."
The problem festers on
This decision is no surprise for Gilles Verstraeten. "For years, the Brussels government has been subsidising a centre for the reception of transmigrants organised by citizens, Porte d'Ulysse, which was also first located in Haren and then finally in Schaarbeek. That centre could take over 300 people. Brussels also paid for accommodation for 120 people in hotels. However, the reality is that this is just a small part of the problem that continues to fester and get ever worse," Gilles Verstraeten says. In addition to the "official" Brussels shelter for transmigrants, increasing numbers of people in the country illegally are turning up in the "ordinary" homeless shelters.
50% to 70% of homeless people in Brussels are there due to illegal migration
"The number of homeless people in Brussels has tripled since 2008," Gilles Verstraeten says. In his view, a large part of this problem is due to the failing migration policy. People who are here illegally can easily turn to Samusocial, among others. "Bruss'Help has itself estimated in a debate in parliament that 50% to 70% of the entire homeless problem in Brussels is due to illegality and migration."
And in any case, the Brussels-Capital Region is not responsible for the reception of transmigrants. What Rudi Vervoort and the Brussels government are doing now is disloyal to the federal asylum and migration policy.
How valuable did you find this article?
Enter your personal score here