You are here
Piet De Bruyn receives prize for LGB engagement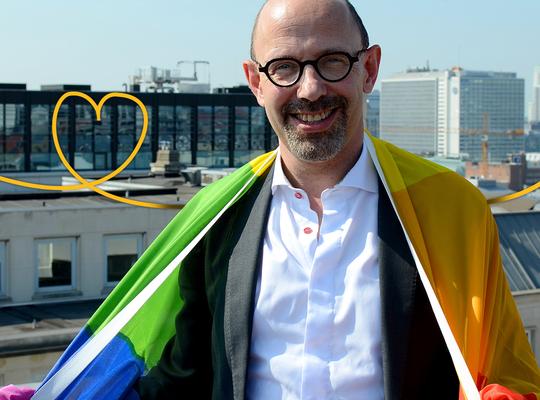 Flemish parliament member Piet De Bruyn will receive a prize this year from the gay and transgender umbrella organisation Çavaria. He is specifically being honoured as a rapporteur for the rights of LGBTI people with the Council of Europe, where he presented the first comprehensive European report that defends the rights of intersex people.
Piet De Bruyn is proud, happy and grateful for the Çavaria Campaign Award: "It is a privilege to work together with the LGBTI community towards an inclusive society. In the coming years, I will continue to work for all LGBs, transgenders and intersex people. The more I travel around Europe, the more I realise how important it is to continue to work for equality and freedom for every LGBTI."
The Flemish Member has been one of the main advocates for the rights of LGBs, transgenders and intersex people for years. The report for which he won the Çavaria Campaign Award will serve as a guideline for LGBTI activists across Europe. It also embeds intersex rights within international organisations dealing with human rights.
How valuable did you find this article?
Enter your personal score here