You are here
Peter De Roover: "Our house of democracy is not in Marrakesh"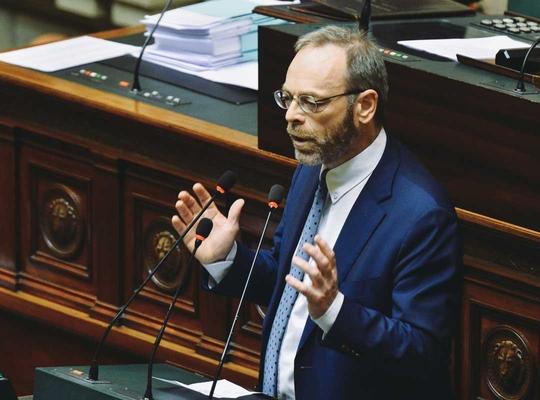 "Our house of democracy is located in Brussels and not in Marrakesh." On Thursday in the Chamber of Representatives, Parliamentary group leader Peter De Roover once again set out the objections that the N-VA has against the Migration Compact of the United Nations. For the N-VA, parts of that Compact are diametrically opposed to the migration policy that our party advocates. The statement by Peter De Roover led to a great deal of commotion.
Sovereign migration policy
According to group leader Peter De Roover, it concerns the question of whether legal and illegal are still two different forms of migration. In addition, there is the question of how much sovereignty Belgium is giving up with the Migration Compact. "Are we still going to be able to make our own decisions about mandatory repatriations? Are we still going to have room to determine the conditions for family reunification? This is the house of democracy where it must be possible to determine the migration policy," Peter De Roover concludes.
How valuable did you find this article?
Enter your personal score here