You are here
Parliamentary Committee approves N-VA resolution on Yazidi genocide by Islamic State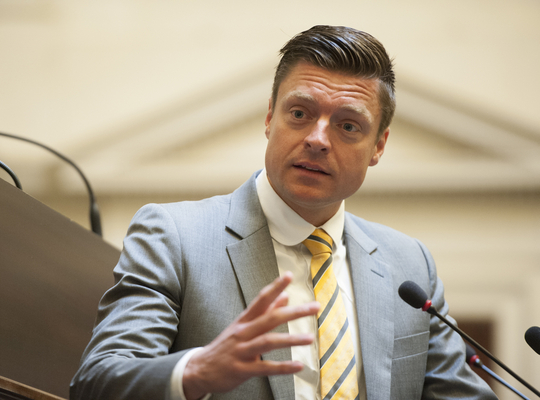 The Parliamentary Committee for Foreign Affairs approved the resolution of N-VA MP Koen Metsu recognising the genocide against the Yazidi by Islamic State. "That is a very important step in the collective healing process of the Yazidi community," Koen Metsu says.
The approval means that the systematic extermination and encampment of the Yazidi people by Islamic State will be recognised by the federal government as genocide. To date, no country has gone as far as Belgium, MP Koen Metsu says. "After our transit through Syria, Georges d'Allemagne (cdh) and I were very keen to do something for these people. After all, these people were among the greatest victims of the IS. Today we are giving the Yazidi their dignity back."
There are still 2,500 Yazidi in the hands of IS
During the hearings in preparation for the resolution, several Yazidi victims were given the opportunity to speak, as well as lawyers and experts such as reporter Rudi Vranckx. The victims indicated that the recognition would be an important step in the individual and collective healing process. Koen Metsu reacts with satisfaction. "I would like to thank all my colleagues sincerely. Almost seven years after their liberation, politics is showing its human side and letting the Yazidi know that not only the Sinjar Mountains, but also we are their allies in the fight against Islamic State. The vote on this resolution is a good start. But we must not forget that to this day, 2,500 Yazidi children and women are still in the clutches of IS."
This resolution will be the first resolution submitted by the opposition that is supported by the Vivaldi majority.
How valuable did you find this article?
Enter your personal score here