You are here
Park van Laken remains closed to the public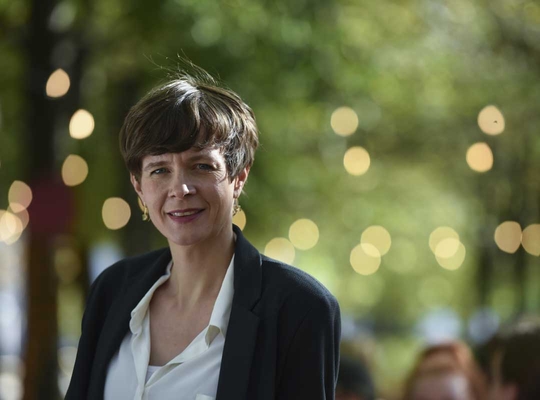 More than a year ago, the Brussels majority parties (Ecolo, Groen, PS, One.Brussels, Défi and Open Vld) announced a resolution to make the royal domain accessible to the public. In the meantime, nothing has happened, and it will remain so for a while. Brussels MP Cieltje Van Achter says that the majority speaks with a forked tongue.
Cieltje Van Achter: "The Vivaldi majority in Brussels is unanimously in favour of opening the park, but refers to the federal level to regulate this. At the same time, however, these same parties are blocking any progress federally. The majority is speaking with a forked tongue here.
The Vivaldi coalition votes against opening
As recently as the end of March, the federal parliament voted on a legislative text by colleagues Tomas Roggeman and Peter Buysrogge to open the park. The entire Vivaldi majority voted against that proposal without even being involved in the discussion and at least expressing their support for opening the park. "Our proposal in the Brussels Parliament that we submitted as long ago as 2017 has also been kept off the agenda for five years now. That is incomprehensible." 
A place of retreat for many Brussels residents
"It is quite simple, though," adds Cieltje Van Achter. "Many Brussels residents live in small homes and don't have a garden. For that large group of city dwellers, public parks are an ideal place of retreat. When the weather is nice, you can hardly find a quiet spot in almost every park. Any possibility of a new park is thus welcome and must be thoroughly explored. That is why the N-VA submitted the proposal to partially open the Royal Park of Laeken to the public, provided that biodiversity is respected. That was five years ago now. Unfortunately, the majority has been refusing to put our proposal on the agenda for five years now – again today."
How valuable did you find this article?
Enter your personal score here