You are here
Missed opportunity for real change in Brussels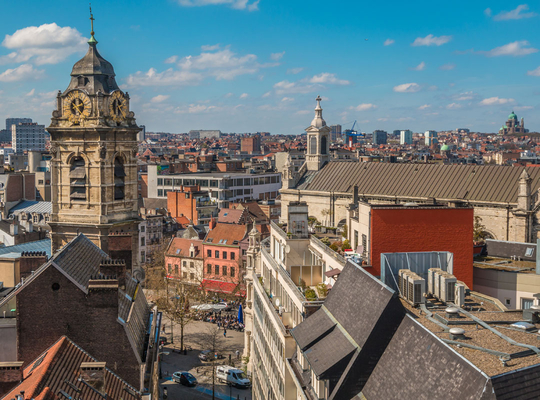 "A missed opportunity to really turn Brussels into an urban region that is ready for the challenges of the coming generations." Cieltje Van Achter and Karl Vanlouwe, the Brussels negotiators for the N-VA, react with disappointment now that Groen has made it known that it will only negotiate further with Open Vld and One.Brussels/sp.a regarding a coalition agreement for Brussels.
Signal of the voter ignored
"Voters have rejected the current policy and clearly opted for change, so it is a shame that Groen is ignoring that signal and siding with the parties that have been in control since the establishment of this region. I said it before the elections and I will repeat it once again: the change that Brussels needs will not come from these dominant parties. We had a constructive dialogue with Groen and put forward clear priorities for structural reforms, resolute governance, enforceable bilingualism and an efficient mobility and security policy," says Cieltje Van Achter.
Ties between Flanders and Brussels
Karl Vanlouwe backs her up: "Our vision is to strengthen what is good and to change what can be done better. Look at Dutch-language education in Brussels, which is a real label of quality. Pupils there graduate mastering two or more languages. We want to build on that and continue to invest. But I note that on the other side of the negotiating table, they would prefer to add yet another structure to the whole. Finally, I fear for the ties between Flanders and Brussels. Does this purple-green urban project want to continue treating Brussels as an island, or instead strengthen ties with Flanders?"
Brussels continues to stand still
"We are waiting for the coalition agreement, but today are already fearing that Brussels will remain stuck. It is incidentally very noteworthy that Open Vld prefers to support a red-green project in Brussels than to work together with us," the candidates conclude.
How valuable did you find this article?
Enter your personal score here