You are here
Minister-President Vervoort lied and Brussels Mayor Close is incompetent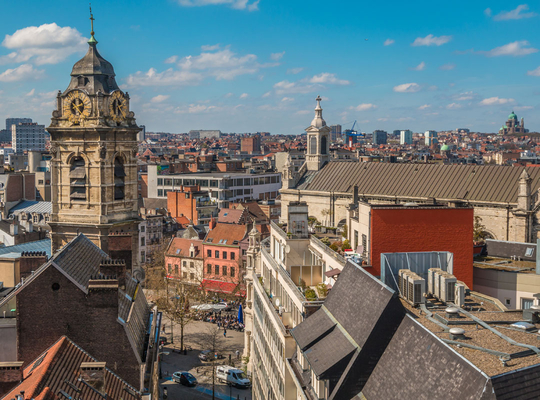 "We have reached a new low today. Our Brussels government consists of a lying Minister-President and government members who do not comply with the coronavirus measures they themselves agreed to. What confidence can we still have in our political 'leaders'?" Brussels N-VA group leader Cieltje Van Achter again demands a coronavirus committee to expose all the responsibilities.
Vervoort lies in the Brussels Parliament
Minister-President Vervoort lied to the Brussels Parliament. That is the only possible conclusion following Prime Minister Wilmès' answers to questions about last Sunday's demonstration. According to Wilmès, it was definitely made clear during the National Security Council that any large gathering would contravene the coronavirus measures.
The demonstration should have been prohibited
Last Sunday's demonstration, no matter how noble the intention, should have been prohibited. Last Tuesday, Minister-President Vervoort resolutely said in parliament that the National Security Council did not think the demonstration should be prohibited. It's a blatant lie.
Close also turns out to be incompetent
Brussels MP Mathias Vanden Borre does not understand Vervoort's lie. "Is Minister-President Vervoort going to take credit for himself? This is going way too far. Mayor Close also turns out to be incompetent. Despite Prime Minister Wilmès' clear language last week, he completely mismanaged this demonstration."
How are Close and Vervoort going to restore confidence?
Cieltje Van Achter hopes for both Brussels leaders that hospital numbers will continue to develop favourably next week. "Otherwise, Vervoort and Close have a lot of explaining to do. You cannot applaud the healthcare workers on the one hand and take very significant health risks by allowing demonstrations on the other. However, how the Minister-President will be able to restore confidence is highly unclear. The need for a special coronavirus committee to clarify all the responsibilities really is clear now."
How valuable did you find this article?
Enter your personal score here