You are here
Migration deal: "The De Croo government keeps fighting a losing battle"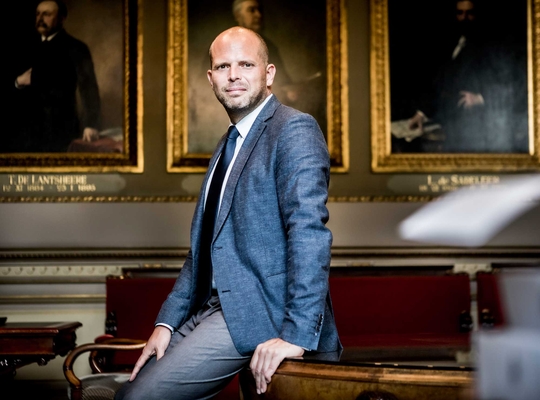 After several meetings, the federal government reached an agreement on an asylum deal after the Prime Minister had to take over the file. "But anyone who hoped that the federal government would finally intervene significantly is in for a disappointment," says MP Theo Francken.
The situation has gotten completely out of control
However, the situation has never been so serious. There have been 6,000 convictions by the Labour Court and more than 1,200 by the European Court of Human Rights, EUR 280 million in penalty payments have to be paid to individual asylum seekers, bailiffs are making seizures from federal cabinets, asylum seekers are accommodated in hotels and there are 2,400 people in squats, on the streets and on waiting lists. "The situation has gotten completely out of control. Yet no substantial measures are being taken. There is no moratorium on family reunification with subsidiary protection, no tightening of family reunification with recognised refugees, no vigorous dissuasion campaigns and no asylum procedure in the country of origin," says Francken.
Even more asylum reception facilities and empty promises
What do we actually get? "Even more asylum reception facilities, this time in entire container villages, even more empty promises about the application of the completely unworkable and broken Dublin scheme and the legal cementing of the impossibility of removing families living here illegally."
The repatriation policy remains a disaster
The obligation to cooperate with regard to repatriation is also nothing but an empty shell, Francken believes. "What does the existing Order to Leave the Territory do other than demand that you leave the territory? That is already hardly enforceable, surely an obligation to cooperate will not change that? Our repatriation policy has been and remains a disaster. Whether police officers or supervisors are replaced by yet more Immigration Office personnel or not, there is absolutely no effect on the ground."
Care of children
The actual care of children with residence rights when parents without residence rights apply for family reunification is nothing new under the sun in this regard. "Warmed-up fare, because I already introduced that during the previous legislature."
Mass abuse of the asylum reception facilitites
"The fact that the CD&V party and the liberals are paying such a high price for the elimination of unintended loopholes and the side effects of abuse of the Reception Act is shocking," Francken says as he shakes his head. "We are submitting a bill immediately to end those abuses and to close those loopholes instantly and we request its urgent consideration. No political prizes should be paid to the left for this."
The conclusion of this asylum deal?
"We keep fighting a losing battle. Welcome to Belgium, the land of milk and honey."
How valuable did you find this article?
Enter your personal score here