You are here
Mark Demesmaeker and Peter Luykx in the front row at the trial against the Catalan politicians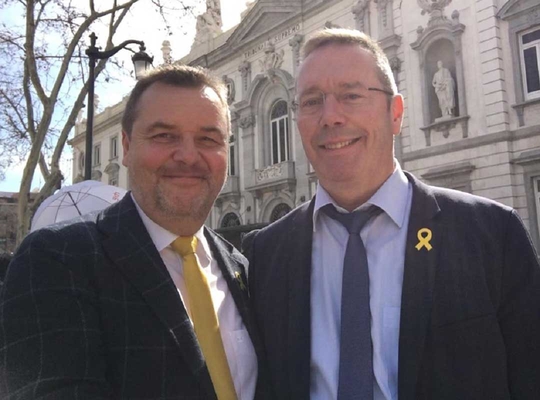 "The Catalan politicians are in the first place not defending themselves, but all of us. Every EU citizen." MEP Mark Demesmaeker made the journey to Madrid for the second time in as many weeks to be present in person at the trial of the Catalan political leaders. Together with MP Peter Luykx, he listened to the witness reports of, among others, Basque President Urkullu.
Spanish democracy
The 12 Catalan politicians are on trial for their part in the independence referendum on 1 October 2017, for which they are being accused of, among other things, rebellion. They have been in prison for over a year now. "What's at stake here is how Spain deals with democracy," says Peter Luykx.
How valuable did you find this article?
Enter your personal score here