You are here
Learning from the USA to avoid a new Dieselgate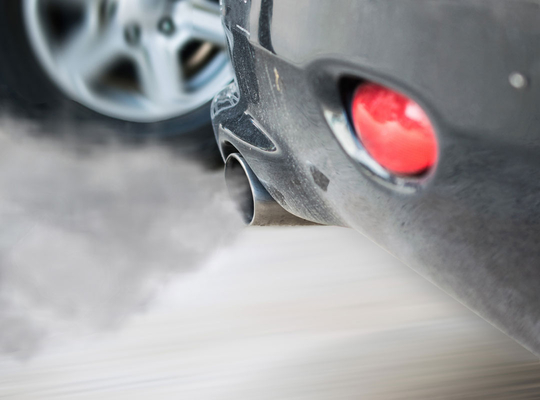 At the European investigation committee into Dieselgate, a study has been proposed that compares the European and American emissions legislation. "In Europe we have cars that are clean in the lab but not on the road," notes MEP Mark Demesmaeker. "Europe has big technical and structural shortcomings, which what's more are not being fixed quickly enough, including an outdated testing method and companies playing fast and loose with the rules. The EU is not the USA of course, but there are nevertheless lessons that we must learn from American expertise. As vice-president of this investigation committee, this is something I have been advocating for a long time already."
Mark Demesmaeker emphasises that the most important solution for protecting citizens against harmful emissions is first and foremost stricter standards. For example, the comparison study shows that the USA has more ambitious emission standards, certainly when it comes to nitrogen oxides (NOx). "And those stricter rules apply there without distinction to petrol or diesel. Furthermore there are states such as California that have even stricter standards," Mark Demesmaeker says. "That's why I find it a real shame that the European Parliament has not wielded a veto against the diminished standards for emissions in real driving conditions. Indeed, all the technology is in place to achieve the Euro 6 standard for diesel right now, even outside the lab." That emissions standard has been in force for new cars in the European Union since the end of 2013.
Need for independent checks
Also in the field of implementation and respect of the standards, Europe is clearly lagging behind. "I support the call of the Environment Committee for an independent European Agency that can carry out checks itself and can also check national supervisory bodies. In addition, Europe must make more efforts in testing cars while they are in use, offer greater transparency about the manner in which emissions are limited and stop giving the flexibility to manufacturers to choose their own regulator."
As vice-president of the Dieselgate investigation committee, Mark Demesmaeker will continue to do everything possible to offer a clear answer to the question of why more adequate and speedy actions are not being taken to tackle obvious problems and uphold the existing rules. "I simply can't get rid of the impression that the parties involved are covering for each other. The European elite is closing ranks," he fears, "and it's doing so at the cost of our public health."
How valuable did you find this article?
Enter your personal score here