You are here
Increased fire safety focus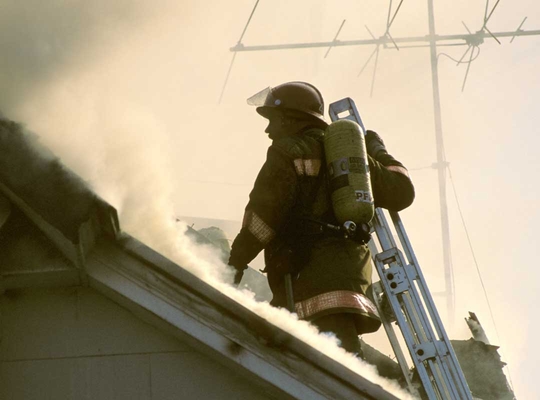 Following the fire at Grenfell Tower in London last June, fire-fighters are demanding that the European Union pays more attention to fire safety. MEP Anneleen Van Bossuyt supports that demand, because fires currently cost 4,000 Europeans their lives every year. In her opinion, more effective tests on the fire safety of construction materials are an important first step.
"Although there are already European regulations in place on the standards with which construction materials must comply, there is a need for better testing procedures," Anneleen Van Bossuyt says. "These tests must be carried out on a larger scale and in test conditions that mimic those in which the building materials are actually used."
Need for more consultation too
"There is also a need for more consultation among the European countries," the MEP believes. "For example, Member States with a lead in fire safety can share good practices. I am not advocating harmonising the different evacuation procedures, evacuation symbols and other life-saving procedures, but the Member States can nevertheless learn a lot from each other."
Every year, around 70,000 Europeans end up in hospital due to burns. It is the policy's responsibility to reduce that figure drastically. In any case, Anneleen Van Bossuyt is planning to pass on the concerns of the fire-fighters to the European Commission.
How valuable did you find this article?
Enter your personal score here