You are here
Government reveals 28 new security measures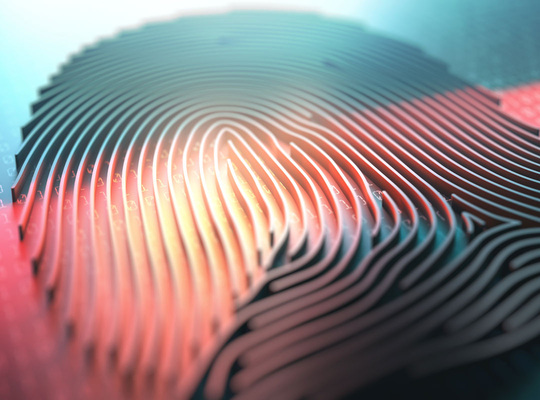 At the first of three so-called superministry councils, the federal government has approved a package of 28 new measures intended to increase citizens' security. Some of them increase the power of security and intelligence services in their fight against terror, serious crime and increasingly also cybercrime.
"Specifically, we are carrying out the fight against identity fraud, against the financing of terrorism and against IS," says Minister of Security and the Interior Jan Jambon. "We are also investing in better information gathering and sharing and in tougher security for sensitive locations." With a view to repatriating illegal aliens who pose a danger to security, more places are also being created in the closed reception centres. All these measures combined are good for an additional annual budgetary investment of EUR 105 million.
Fingerprint chip
To crack down on identity fraud, the regular electronic identity card is being replaced by a biometric one. It contains a chip on which in addition to a passport photo, a fingerprint can also be saved for example. "This can not only be an important help for identification purposes in terrorism cases, but also in the fight against social fraud and human trafficking," Jan Jambon notes. "In fact, a fingerprint has long been required to apply for a Belgian passport."
Sponsors of terrorism targeted
The government also continues to target the financiers of terrorists. "We are going to increase the transparency in terms of fundraising even further," Minister of Finance Johan Van Overtveldt announced. "With this objective, targeted tax audits will take place on non-profit organisations that might be involved in the financing of terrorism."
Information is crucial
The fight against terrorism and crime begins with the gathering and sharing of useful, reliable information. In order to support and strengthen this crucial process, among other things the joint database of Syrian fighters of CUTA, the Coordination Unit for Threat Analysis, is being augmented with the data of so-called "home-grown terrorist fighters": jihadis who radicalise in Belgium and who also want to commit an attack here rather than go and fight abroad. "At the same time, we are strengthening our information services abroad," Minister Jambon says. "This is because we have to prepare for the possible return of over a hundred Belgian Syrian fighters. We must not take any risks whatsoever in this regard and are therefore taking every protective measure we can."
With a view to better information gathering, it is also possible to call on civilian infiltrants and informants. The involvement of civilian infiltrators is a new special investigation method and can therefore only be used when other investigation techniques are not possible. Working with informants is also only permitted for serious crimes if absolutely imperative, and not for all profiles.
Conformity checks
From now on, sensitive locations such as train stations and airports have improved security. For example, for flights within the Schengen zone, airlines must check whether the travel and identity documents of passengers match up as from this coming autumn. And there will be extra surveillance cameras and security gates in international train stations. Sensitive functions in these locations are also being screened better.
More capacity in closed centres
Finally, the government is going to dramatically increase the number of places in closed reception centres from 538 to 1066. "We will be able to repatriate a considerably larger number of people who are staying here illegally," says State Secretary for Asylum and Migration Theo Francken. "There are still too many people ignoring the order to leave the territory."
How valuable did you find this article?
Enter your personal score here