You are here
Geert Bourgeois: "New EU Trade Commissioner has 'big shoes to fill'"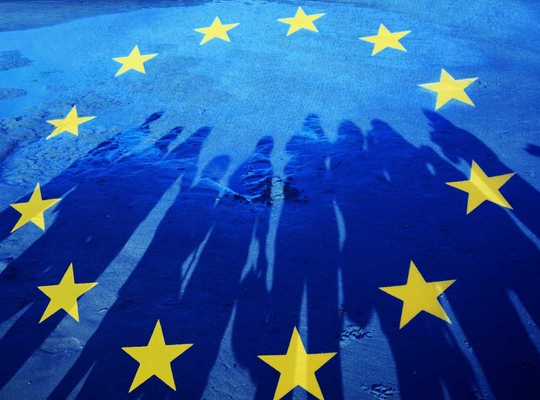 Ursula von der Leyen is nominating the Latvian EU Commissioner Valdis Dombrovskis as the new commissioner for international trade. He is facing the challenging task of filling the big shoes of Cecilia Malmström and Phil Hogan. According to Geert Bourgeois, N-VA delegation leader and coordinator for the ECR The N-VA is a member of the European Conservatives and Reformists (ECR), a conservative, eurorealistic parliamentary group in the European Parliament. The N-VA shares their realistic view of the European project and also advocates for the correct and intensive application of the subsidiarity principle. For example, we must not be afraid to ask ourselves if it would be better to leave certain European initiatives to the Member States. The N-VA also identifies with the emphases that the ECR places on the social-economic issues. Since the 2014 elections, the ECR has become the third largest parliamentary group in the European Parliament. ECR group in the Committee on International Trade, Dombrovskis has a strong curriculum, but he will have to work on a very large number of matters. "We are curious to see whether he will succeed in getting new trade agreements through the European Parliament. The European Parliament of which many members increasingly seem to be shifting towards a negative attitude regarding free, rules-based trade."
Unstable world and serious trade conflicts
We live in an unstable world which has grave problems and also even serious trade conflicts. The WTO is not in the best of health, a Brexit deal is more uncertain than ever, the trade conflict between the USA and China is on the rise, isolationism and protectionism are gaining ever more ground, and with the current coronavirus crisis on top of everything else, the new Commissioner for International Trade has more than enough concerns to address. "For each of the above challenges, the N-VA group in the European Parliament will always be a constructive ally in the quest for trade-friendly solutions," Geert Bourgeois says.
International trade as a lever for peace and stability
International trade is an important stabilising factor and binding agent in such an unstable context, Geert Bourgeois firmly believes. "More than ever, efforts must be made to diversify supply chains and to achieve new trade and investment treaties. They are a lever for peace and stability. What's more, the EU sets standards worldwide. In addition, it is also absolutely necessary to strengthen transatlantic ties again with the US, a crucial player in saving and reforming the World Trade Organisation."
Strategic autonomy, but no protectionism
The new trade commissioner will have to deal with the impact of the coronavirus crisis. "In this regard, it is important for the N-VA that the revised trade policy is supported by open strategic autonomy, but without resorting to protectionism. The motto to be followed remains: 'to protect, without protectionism'."
How valuable did you find this article?
Enter your personal score here