You are here
Geert Bourgeois calls for expansion of the EU Recovery Fund: "Solidarity with the South? Then regarding Brexit too."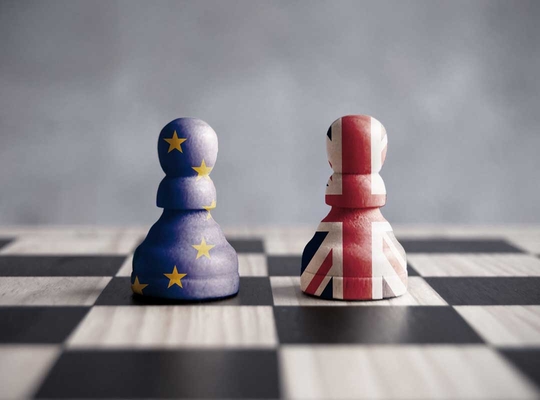 "From day one, it was clear that Brexit in any form is disastrous for our Flemish economy." MEP Geert Bourgeois is calling for the expansion of the EU's recovery programme for Member States and federal states that will be severely affected by Brexit on top of the coronavirus crisis. "It would be unacceptable for the European Commission not to take additional measures for the many tens of thousands of jobs threatened by Brexit."
This week, political leaders on both sides of the Channel are dealing with the sluggish Brexit negotiations. "A divorce without an agreement is not yet off the table. Time is running out, and the negotiations are not making any progress. A Brexit disaster now looms on top of the impact of the pandemic," says Geert Bourgeois.
Singapore on the North Sea
Geert Bourgeois absolutely wants to avoid the United Kingdom becoming a "Singapore on the North Sea". "It is clear that we cannot accept British state aid that would put our companies at a significant disadvantage. Both sides must set high standards for a level playing field, and we must ensure that it becomes an in-depth and comprehensive future agreement. We cannot accept separate sectoral agreements, such as for fishing."
On the other hand, Geert Bourgeois warns against treating the British with disdain. "The UK is a highly developed country with high standards. A degree of trust and flexibility during the negotiations is thus appropriate."
The EU must protect its citizens
The EU must now fully prepare for a possible hard Brexit. Geert Bourgeois thinks it is the EU's task to protect its citizens from the serious consequences of external causes such as a pandemic, but also a (no-deal) Brexit. He reiterates his call for appropriate measures to be taken by the EU, such as the expansion of the new EU Recovery Fund for the most severely affected regions.
Disastrous for the Flemish economy
"It would be unacceptable for the European Commission not to take additional measures for the many tens of thousands of jobs threatened by Brexit. From day one, it immediately became clear that Brexit in any form is disastrous for our Flemish economy. From an impact study by the KU Leuven, it appears that a hard Brexit would cost 28,000 Flemish jobs and that the Flemish gross domestic product would drop by 2.6%. Even in the event of an agreement, we are still going to have a difficult time with an expected loss of 1.8% of our GDP The gross domestic product (GDP) is the total monetary value of all goods and services produced within a country, both by companies and the government. This term is usually used as a benchmark for a country's prosperity. This is why the N-VA closely follows the evolution of the Belgian GDP. GDP . That is not something that Flanders can absorb on its own."
How valuable did you find this article?
Enter your personal score here