You are here
Falling export figures confirm it: the coronavirus crisis is hurting Flanders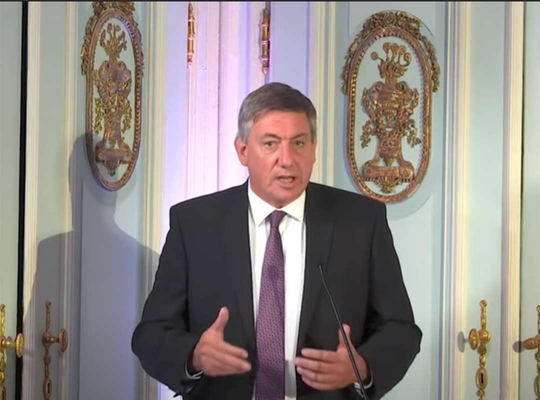 Down 7.5%. This is (so far) the impact of the coronavirus on the Flemish export figures in March this year. Flemish Minister-President Jan Jambon is making international trade one of the key issues in the recovery plan that the Flemish Government is preparing. At the same time, he wants to protect Flanders better against unexpected future crises.
It is no surprise that the coronavirus crisis is hurting Flanders, an export-oriented nation. One in three Flemish jobs depends on export. Within Belgium, Flanders accounts for 80% of exports, and globally, our country ranks 15th for world goods exports. "It is often underestimated, but we are hugely dependent on our international trade relationships for our prosperity," says Minister-President Jan Jambon.
7.5% drop in exports
The figures speak volumes. In March, the first month of the coronavirus, Flanders exported goods valued at EUR 26.6 billion. That is 7.5% less than a year earlier. "We have to go back to the crisis years of 2008 and 2009 to see similar negative figures." Imports also show a substantial decrease: -11.5% compared to March 2019.
Precious stones and diamonds
The largest decrease in March was with the Middle East: -28.2%. A loss almost entirely due to reduced exports of precious stones and diamonds. Exports to Italy also fell by almost a quarter. We exported about 14% less to neighbouring countries the Netherlands and France, and 10% less to the UK.
Pharmaceutical exports are growing
Remarkably, there are also markets in which Flanders is growing. This applies to Germany, the United States and Sweden, among others. Our exports to Russia actually increased by 32%, those to Ireland by no less than 83%. This export growth is almost entirely accounted for by the pharmaceutical industry.
Goods of strategic importance
Whatever the circumstances, Minister-President Jan Jambon is making international trade an important topic in the recovery plan that the Flemish Government is preparing. "One of the major lessons that we have learned from the coronavirus crisis is that as Flemings, we must not make ourselves too dependent on foreign countries for 'goods of strategic importance'. That makes us vulnerable. Face masks are obviously the most visible example of this."
Keep the production capacity in Flanders
The coronavirus crisis has forced us to face facts, Jan Jambon says. "International trade may be a key driver for Flanders to grow, but we must also ensure that we keep sufficient strategic reserves and production capacity in Flanders. I want to make that an important point for the Government to work on. Because in the years to come, we may also be faced with unexpected crises."
How valuable did you find this article?
Enter your personal score here