You are here
Every asylum seeker undergoes a thorough safety check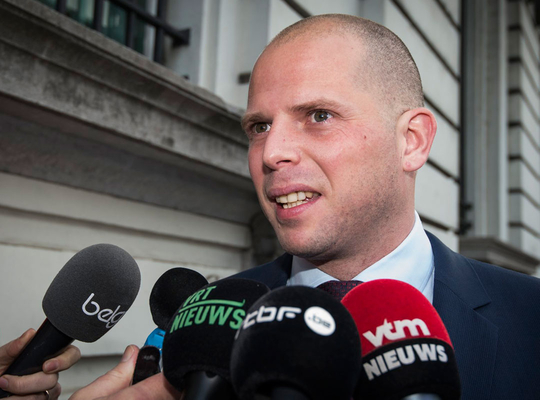 Secretary of State for Asylum and Migration Theo Francken has established a "radicalisation task force". The goal of this special unit is to guarantee that every asylum seeker undergoes a thorough safety check. "In this way, we protect both our asylum system and our society against radicalism," Theo Francken states.
The Secretary of State announced the establishment of the new "task force" when proposing his policy document for the current year of implementation. On that occasion, he also summed up the measures he will take to deal with radicalism decisively. After all, the danger is that among the thousands of refugees applying for asylum in our country, there could be a number of people with radical ideas. Now, the Office of the Commissioner General for Refugees and Stateless Persons (CGRS) can refuse or remove their refugee status or subsidiary protection. Besides, all asylum seekers will be subjected to an extra check by State Security as well as the Military Intelligence Service. "Those same services will also subject visa applications of preachers and imams to close investigation, so that we can refuse hate-preachers access to the country or expel them from the country," Theo Francken concludes.
The above measures are being added to earlier efforts to deal with asylum fraud and a number of recent legislative initiatives with regard to refugee status and family reunification.
How valuable did you find this article?
Enter your personal score here