You are here
Europe targeting small Member States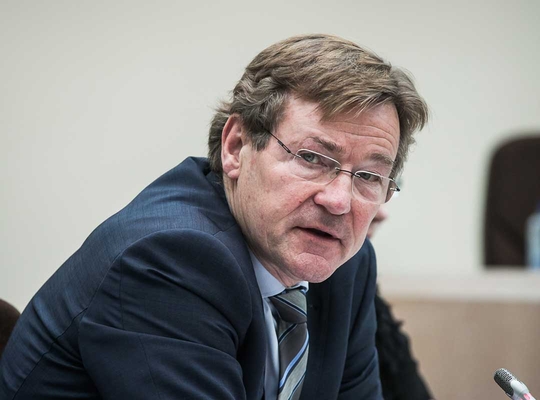 Europe is applying double standards in its analysis of tax policy in Belgium. The country is accused of making it easy for companies to avoid taxes by means of aggressive tax planning. Minister of Finance and the Combating of Tax Fraud Johan Van Overtveldt reacts with astonishment to the European criticism. "I have the impression that it is above all the smaller Member States that are being targeted," says Minister Van Overtveldt.
Green light from the

OECD

The Organisation for Economic Cooperation and Development (OECD), established in 1961 as a result of the Marshall Plan, is a cooperation agreement between 34 countries in order to study and coordinate social and economic policy. The member countries try to solve their problems jointly and to mutually align their international policy. The organisation also collects statistical information to make comparative analyses. These OECD analyses are a valuable basis for the N-VA to test policy against itself or even to give shape to it. OECD
In its criticism, the European Commission is targeting the notional interest deduction system, but Minister Van Overtveldt has just restricted that in the reform of corporate tax. In addition, Europe is also setting its sights on the innovation income deduction, a reform implemented on the recommendation of the OECD, which indeed also gave it the green light. "In the meantime, we have larger European countries that do indeed keep harmful tax systems in place. I have serious doubts regarding this situation," Johan Van Overtveldt concludes.
How valuable did you find this article?
Enter your personal score here