You are here
Europe must embrace the talent of persons with a disability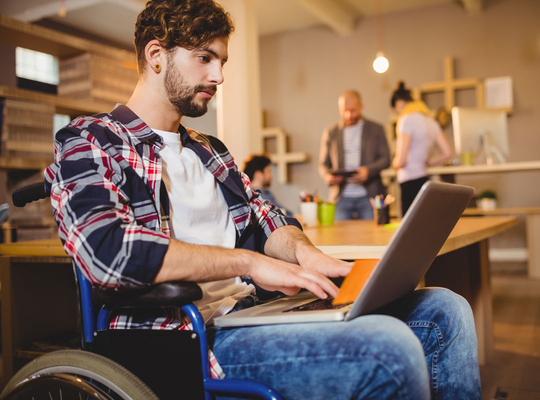 The European Parliament is requesting that the European Commission and the Member States invest fully in the talents of persons with a disability. The proposal by MEP Helga Stevens was supported by an overwhelming majority in the Parliament. "This is not a commitment-free appeal," says Helga Stevens. "It is important for the Commission and the Member States to actually set about making my recommendations a reality."
It is estimated that there are 80 million persons with a disability in Europe. There already exists a 2010-2020 strategy to turn them into fully-fledged partners in our society, but after 2020 as well, a strong European policy has to follow in this regard. "If we don't do it right, who will?", Helga Stevens wonders. "It is high time for more action."
A story of opportunities, not obligations
Among other things, the MEP is requesting that the European emergency number 112 is fully accessible to persons with a disability and that everyone has easy access to public spaces. There is work to be done at the European institutions too: more sign language interpreters and documents in Braille to ensure that everyone can follow the public meetings easily.
In short, Helga Stevens wants Europe to take on an exemplary role: "Persons with a disability are still shut out too often, which means that Europe is missing out on a great deal of potential talent. This is a story about opportunities, not obligations."
How valuable did you find this article?
Enter your personal score here