You are here
EU Commission finally shows some green credibility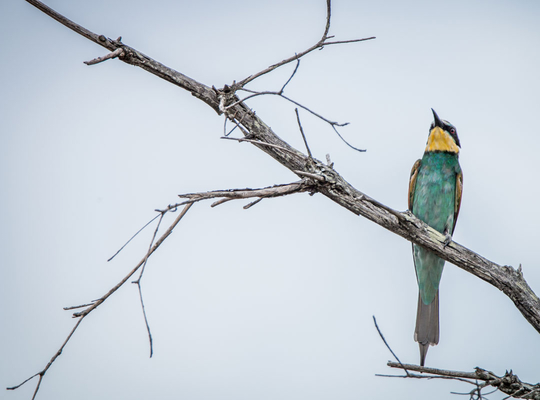 The European Commission has decided to reaffirm the European nature protection laws and hereby follows the recommendations of MEP Mark Demesmaeker, who reacts with great relief: "During many months, the Commission refused to take a clear stance on this matter. Today, it finally shows green credibility by listening to the demands of more than 500,000 citizens who found that there is nothing wrong with the current nature directives. This was also the main message of my parliamentary report, which was adopted by a clear majority in parliament. Now the Commission has yielded to the pressure from both parliament and public. An important victory for European biodiversity."
The decision by the Commission specifically concerns the preservation of the European Birds and Habitats Directives. "The Commission hesitated for a long time to monitor the effectiveness of these rules, which caused a lot of uncertainty", according to Demesmaeker. "Not only with environmental organizations, but also among the population. Therefore, more than 500,000 people from all over Europe signed a petition to preserve the existing nature protection laws. Also at the end of last year several Member States asked the Commission to protect these laws. In fact, it is incomprehensible that the Commission has decided only now about the fate of these nature directives."
Current rules 'fit for purpose'
Demesmaeker is satisfied with the conclusions drawn by the Commission: "In fact, this looks almost as a copy of my parliamentary report on biodiversity, which was approved last year. The Commission especially calls for better implementation of the current rules, suggesting that they are effectively 'fit for purpose'. Also, more means need to be invested in Natura 2000, which is a European network of protected areas."
The Commission will soon develop an Action Plan in order to achieve a better implementation of these nature directives. "In cooperation with Member States, the Commission will prepare guidelines for regional actors, reduce unnecessary burdens and encourage investments in biodiversity. It took the Commission a long time to do their homework, but the result looks sound," Demesmaeker concludes.
Special thanks for great work & support @markdemesmaeker @Gerbrandy @MargreteAuken @javorbenedek #NatureAlerthttps://t.co/wrmUvdIxO3

— WWF EU (@WWFEU) December 7, 2016
How valuable did you find this article?
Enter your personal score here