You are here
Congo Committee extension: the N-VA requests clarity from the government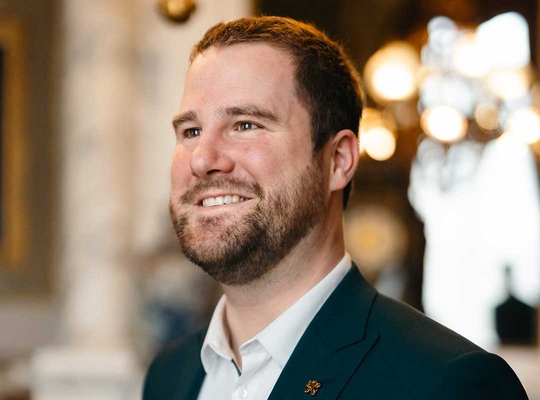 After eight months of silence, the special Parliamentary Committee on the Colonial Past will meet again on Monday. The original deadline of 17 July seems unfeasible. The government therefore wishes to extend the committee's mandate. N-VA MP Tomas Roggeman had warned about this. "The mission of this committee is far too broad to be completed within one year of operation."
MP Tomas Roggeman is not surprised by the unfeasibility. "Entire societies of four countries are being investigated here, from 1885 to today. Normal investigative committees concern one event with the involvement of a few people. Take, for example, the murder of Lumumba or of the ten Blue Helmets. And those sometimes last for years."
Not even one substantive discussion yet
The N-VA therefore asked at the start to keep the task limited and manageable. That proposal was laughingly voted down, but reality is now inevitably catching up with the Vivaldi government. So far, there has not even been one substantive discussion, and the initial report of eight months ago has not yet been submitted to the MPs.
Minister Dermine donates thousands of works of art without involving parliament
Also striking was the decision by Minister Dermine (PS) to donate thousands of works of art of the Africa Museum in Tervuren to Congo. He decided that on his own initiative, without involving the Special Congo Committee and parliament. "Although the Vivaldi coalition agreement states that the operation of the Congo Committee must be respected, the government is undermining parliament. Waiting eight months for an initial report, paying ten experts for it and then simply taking decisions without involving us. We are therefore requesting clarification before we agree to extend this mandate. It is in any case time that this Vivaldi government finally applies its 'new political culture' and for once dares to listen to the opposition," Tomas Roggeman concludes.
How valuable did you find this article?
Enter your personal score here